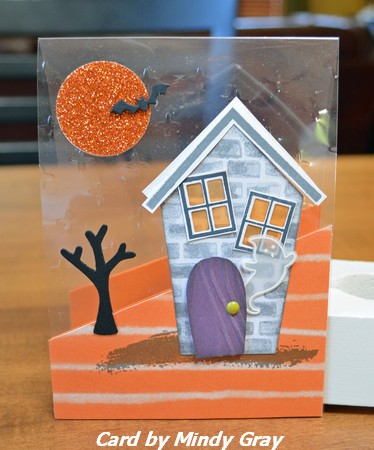 This card has been catching a lot of attention in my craft room this fall.  It is so remarkable because it is mostly clear.  It was made by my upline, Mindy Gray.  The base is a 4″ x 11″ piece of Window Sheet, scored at 5 1/2″.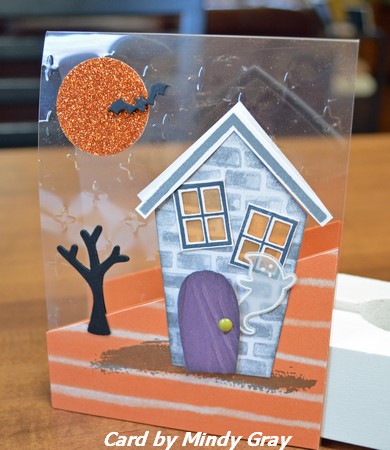 The pictures don't do it justice, but I hope you can make out the embossing on the Window Sheet.  The Sparkle folder was used here.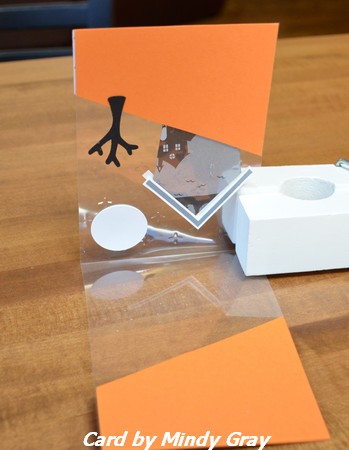 Since the card base is clear, adhesive has to be placed carefully, or covered on both sides of the Window Sheet.  Mindy added pieces on the inside of the front panel to cover the ground, the roofline, the tree and the moon.  The Pumpkin Pie hillside is duplicated on the inside of the card to create a spot for a greeting or a note.
We made a similar card in club this month, but this one is a Christmas card.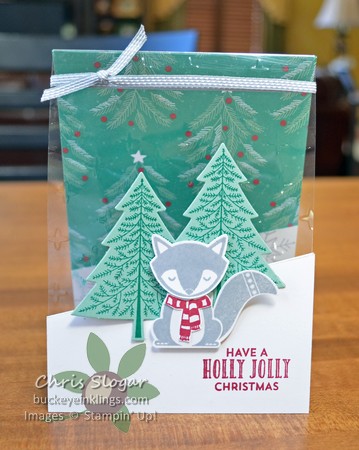 I only used the Window Sheet for the front of this card, and I used a piece of designer paper from the Presents & Pinecones collection as a backdrop.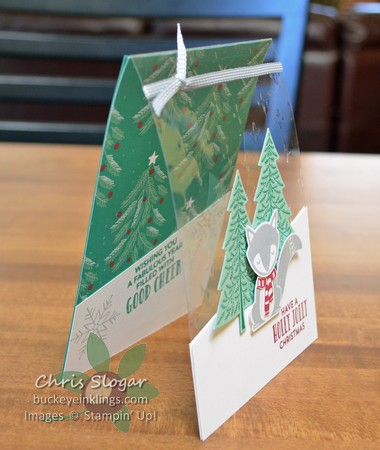 In my version, I used a 4″ x 6″ piece of Window Sheet, scored at 5 1/2″ for the card front.  This score creates a 1/2″ wide fold.  I put sticky strip on both sides of this 1/2″ width, and I sandwiched it between the designer paper and a piece of Emerald Envy cardstock.  Both the designer paper and the cardstock measure 4″ x 5 1/2″.
There is less to hide on the back of the front panel in this design.  I just added a Whisper White "hill" to match the one on the front of the card.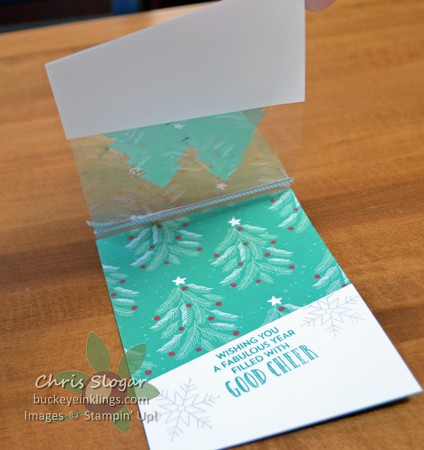 These are really fun, and so eye-catching!  Hope you'll give them a try.
Have a great Monday!