The Envelope Punch Board is now available, Item 133774 for $19.95.  It includes:
An easy-to-use chart to create up to 66 different envelope sizes (including standard sizes).  The measurements are provided in inches and centimeters.
A scoring tool in a convenient storage slot.
Two punches designed right into the tool itself – one to make the envelope and one to round its corners.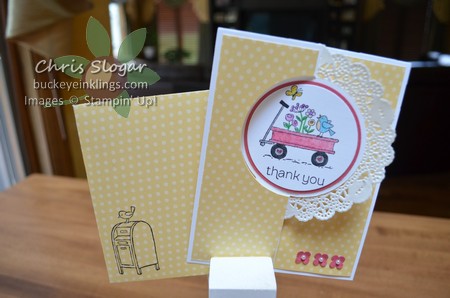 I made a standard-size envelope to match the thinlit flip card shown above, and this is also great tool for all of the "non-standard" sizes we make, like the gift card holder below.