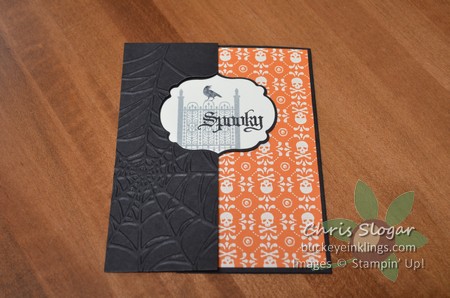 I am using this Halloween card to illustrate a way to extend your thinlit card bases.  The "normal" thinlit card base does not leave much space for a message on the inside.  However, you can add to the length of your card so that it opens like this: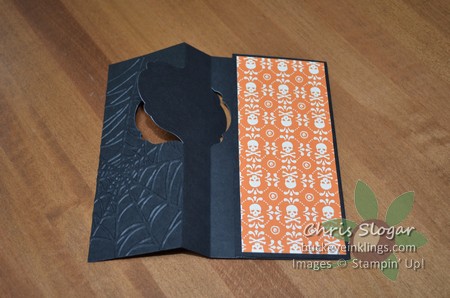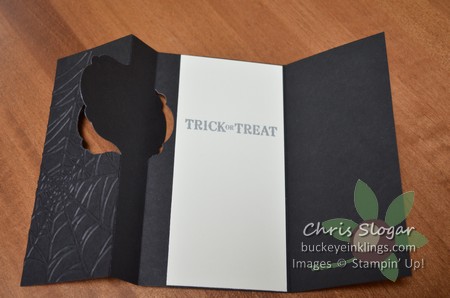 The extra length folds in to conceal the message.
To make your thinlit bases longer, start with cardstock measuring 5 1/2″ x 8 1/2″ instead of the usual 5 1/2″ x 6″.  Put your paper through the framelit as shown below, so that the end will not get cut.  When you run this through the Big Shot, only roll it so that the middle gets cut and scored, and then reverse direction so that there are no impressions on the far end.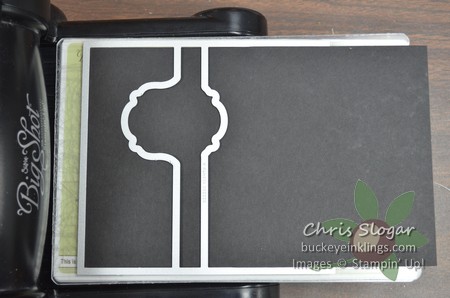 Here is a view of the back of this piece, after cutting but before removing from the framelit.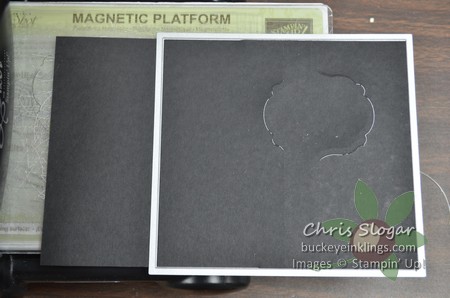 And the finished piece…
I decorated this piece with stamps from the retired Wicked Cool and Toxic Treats sets along with designer paper from this year's holiday catalog, Witches' Brew.
Thanks for looking!