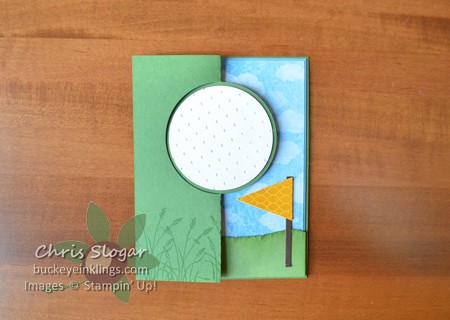 Flip cards are easy because the shape of the card alone makes it interesting.  You can highlight a stamped image or a punch (or in this case, Whisper White cardstock with dimples), decorate as much or as little as you like, and be done!  You can see more samples here, and you can see how to include an extra flap on these cards here.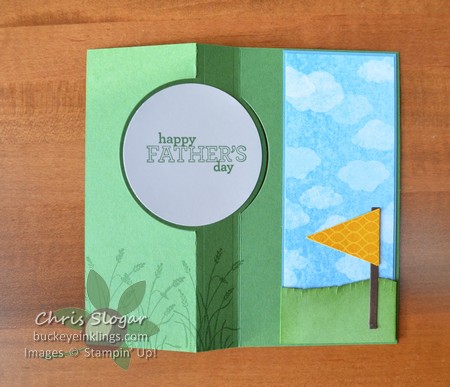 I CASEd this card from Toni Tessler, and it will be in Card Buffet this week.  If you would like to join us, I still have openings in the evening classes, Tuesday and Wednesday at 6:30 pm, on Wednesday at 10 am, and on Thursday at noon.  Contact me to register.
The Thinlit that creates this card base is not in the current Annual Catalog, but it is available.  There are actually two different card bases available – a Circle Card and a Label Card.  The info is shown below.
Thanks for stopping!  Have a great day!