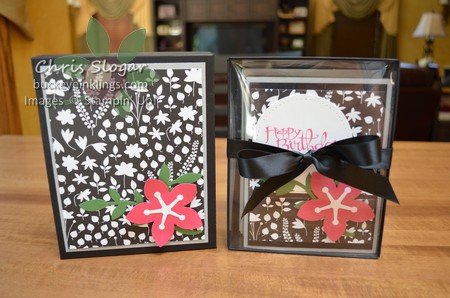 I would like to show you how to make both versions of this box that is designed to hold a collection of 4 1/4″ x 5 1/2″ cards and A2 envelopes.  The base of the box is the same in both versions, and it is 1 3/8″ deep.
The box on the left has a sturdy cardstock lid that I decorated with designer series paper and a flower from the Flower Frenzy die.  The box on the right has a clear lid made from a window sheet, and you can see right through to the box contents.  Here's a closer look at the difference.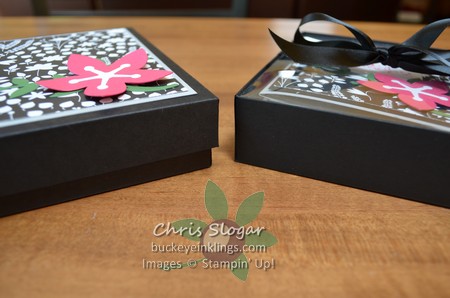 The video below details the construction of this box, including directions for both lids.  These are great boxes for other gift items as well, and you can imagine the different looks you can achieve with different colors, papers, and ribbons!
The video also references a post I did last fall about envelope-type boxes.  You can see that post here.  Those boxes are punched and scored in a similar manner on the envelope punch board.