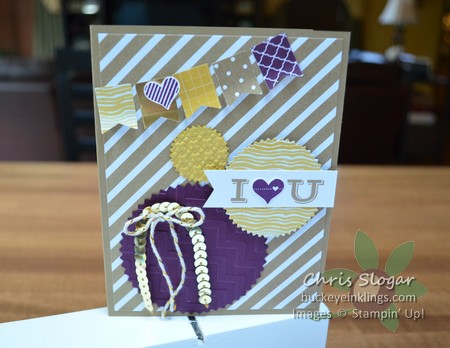 This card was inspired by the sketch at Fab Friday.  I had so many materials on my work surface as this card came together!  I thought I had a clear-cut idea when I saw the sketch, but it still took some experimenting.
I love the warmth of Baked Brown Sugar…with a name like that, it has to be warm!  I added two of this year's great new In Colors – Blackberry Bliss and Hello Honey.  If you like these colors together, you will love the Moonlight designer paper stack (AC p 185, Item 133701 $6.95).  I took the three different Hello Honey papers from that stack.  The Baked Brown Sugar and Blackberry Bliss banners are cut from their respective color families' stacks.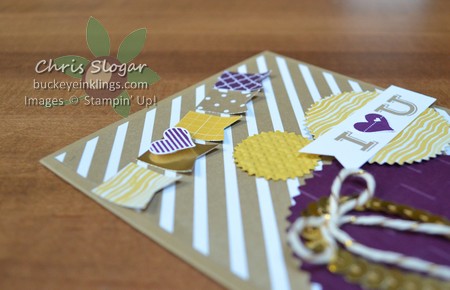 The stamp set is "Pictogram Punches", one of my new favorites.  I will add a "Class to Go" that uses this set later today.  I have been using it a lot lately, so it was an easy choice for monthly favorite.
You can see more entries in this challenge at Fab Friday.  The sketch is below.