I am running quite late today, but according to this weekend's training that's good – it is better to post at different times of the day.  I like to post in the morning, but from now on when I post late, I am just going to pretend I did it that way on purpose.
We were welcomed back to Canton by a winter storm late last night.  It was an intense landing.  We were descending, and then the pilot took us back up while they let the snow plows take another pass on the runways.  I guess that should have made us feel better, but it was a little unnerving.  Meanwhile, 60% of the flights headed into Cleveland (just a little northwest of us) were cancelled.  And our friends that were supposed to go through Chicago?  They stayed an extra night in Orlando.
I have been sorting through pictures today, and have a few to share…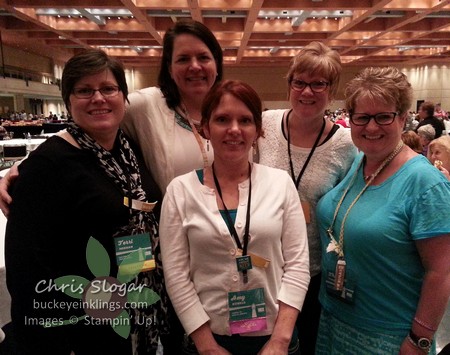 First, my Stampin' Up! family.  Mindy Gray (in white with glasses) is my upline, and Terri Meehan (in black on left) is her upline.  Amy Kunkle (front center) and Theresa Custer (on right) signed up under me, so this picture represents four generations of Stampin' Up!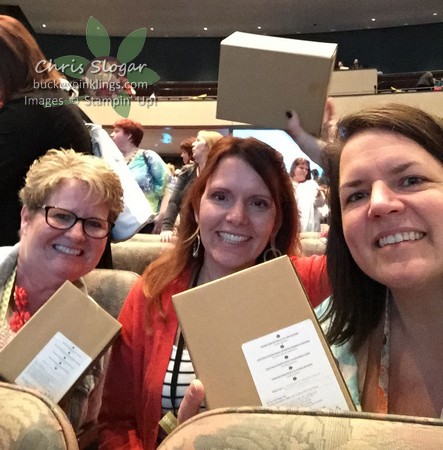 Along the way, there were giveaways…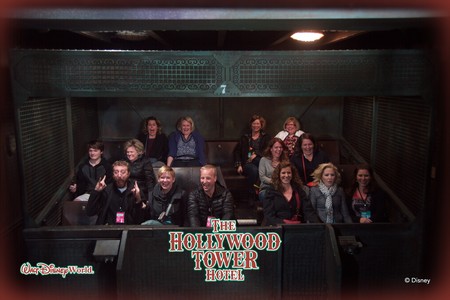 …and TERROR…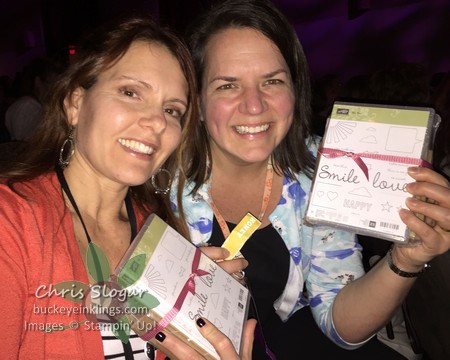 …and Prize Patrols.  Amy and I were lucky enough to win Friday night.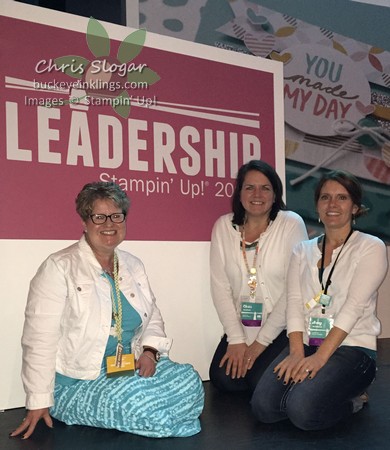 Here's a shot of us at the close of the Conference.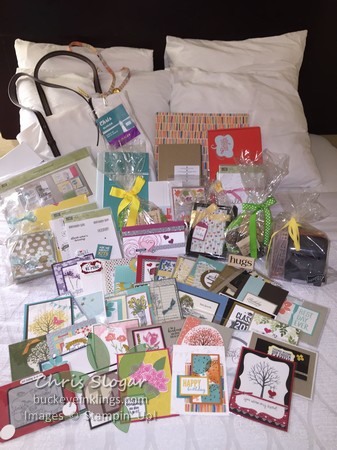 And the loot that we collected over the three days.  I will highlight a few gifts below.  If you haven't picked up on this yet, there is a lot of giving and swapping at these events!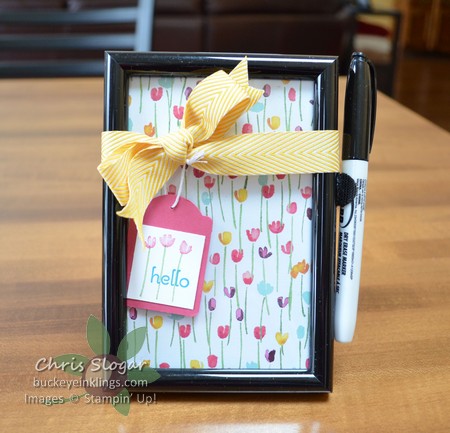 This is a dry erase picture frame created by Mindy Gray – so pretty with the Painted Blooms designer paper behind the glass.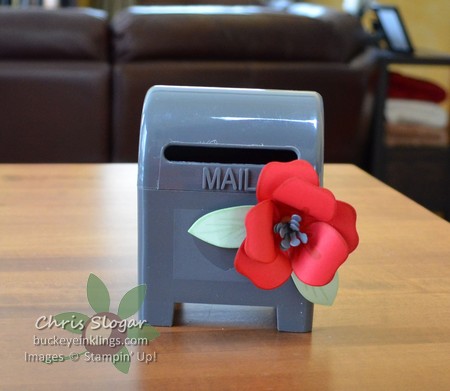 This adorable mailbox was given to me by Terri Meehan.  She used the new Bouquet Bigz die and the "Build a Bouquet" stamp set to create that beautiful flower.
I'll show more through the week, including some swaps.  Have a great week!