Here is the "menu" for next Tuesday's Greetings a la Carte.  A couple are held over from before the holidays, and if you have another favorite from a recent class, please let me know – I may be able to accommodate you.  If you are already signed up, please let me know your selection(s).
This class is a Stamp-a-Stack where you create cards in groups of eight.  The price varies based on design, and each card comes with a Whisper White or Very Vanilla mat piece for the inside (with the exception of the gift card holder).  Dimensionals and envelopes are included, but please bring all other adhesives.
You can sign up for more than one design, or multiples of designs.  Remember, you are signing up to make groups of eight.  Depending on how many sets you choose, you may not be able to completely assemble them during the class time, but I will make sure you do the steps you need to complete with my supplies.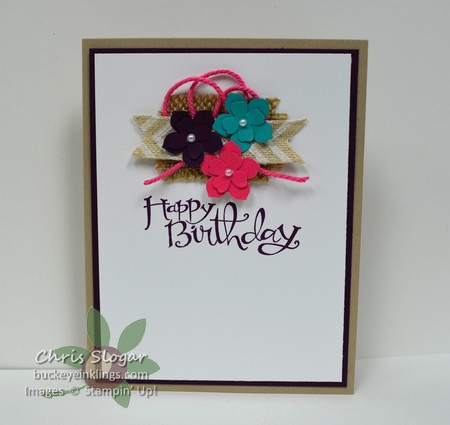 #1  Flowers and Fibers – 8/$12 (with greeting of your choice)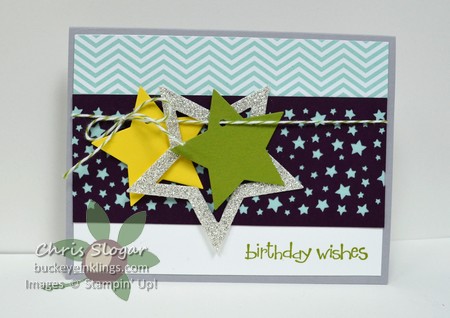 #2  Stars Birthday – 8/$12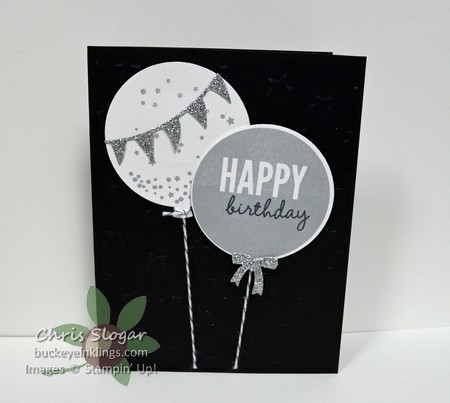 #3  Balloons Birthday – 8/$12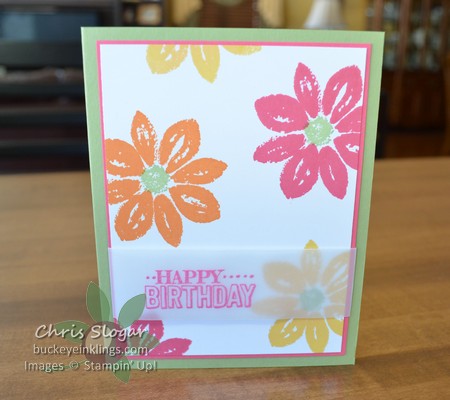 #4  Spring Petal Potpourri – 8/$10  (CASE of Susie Wood's card)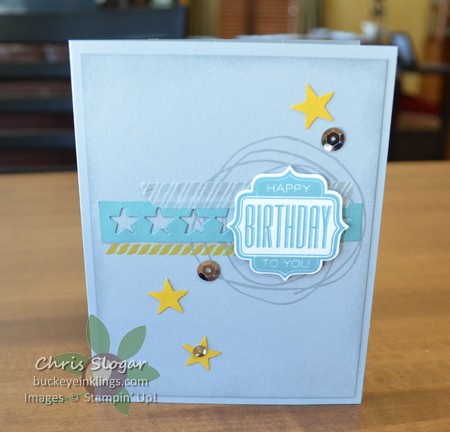 #5  Smoky Slate Birthday – 8/$10  (CASE of Sara Douglass' card)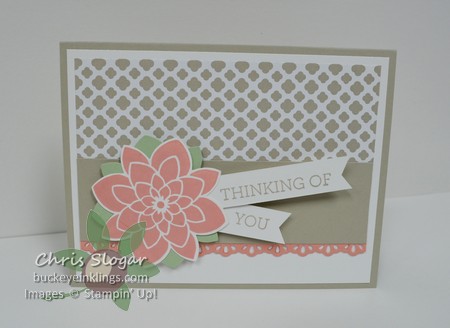 #6  Lattice and Flower – 8/$12  (CASE of Mary Fish's card)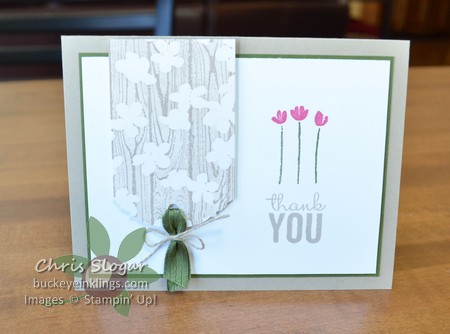 #7  Painted Petals Thank You – 8/$12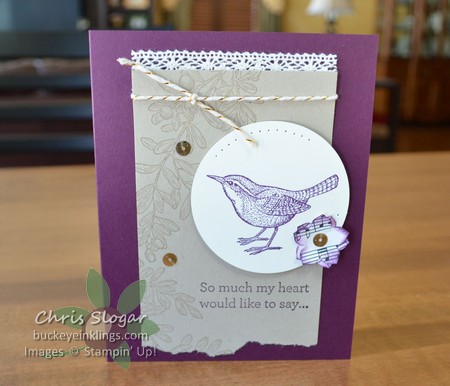 #8  Open Heart Sympathy – 8/$12 (CASE of Anne Matasci's card)