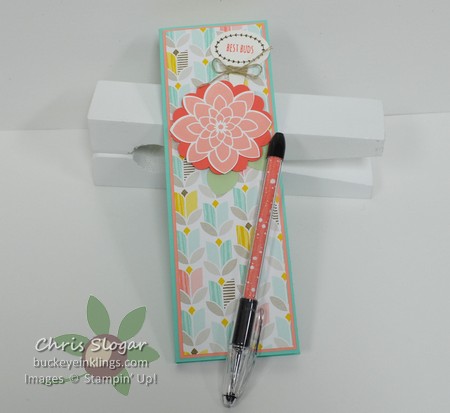 On some of the coldest days of this winter, I have been looking ahead to spring.  We will certainly welcome it!  This is a repeat of a project I posted in December, except that this version features pastels and flowers instead of Christmas colors and a snowman.
When you open the cover of this little folder, you will find a list pad.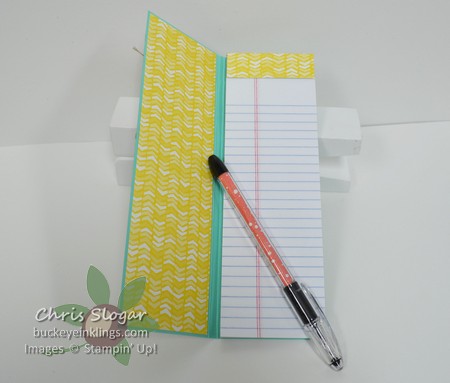 The dimensions of the folder will depend on your memo pad.  I used half of a junior memo pad.  The designer paper is one of the Sale-a-bration freebies, Best Year Ever.
Have a great weekend!