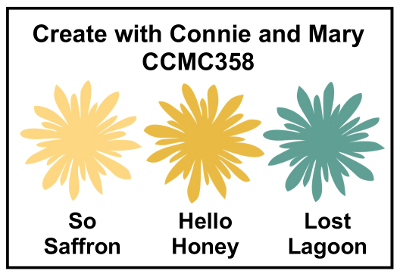 This week's color challenge was a challenge for me.  It includes two shades of yellow, but not the bright ones that I love!  I got through it though, with a little help from a Neutral that I do love to use with yellow.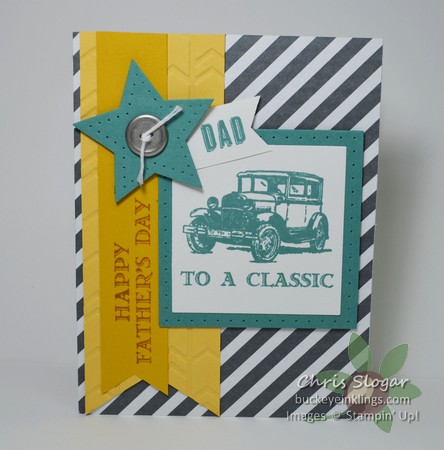 I covered the entire card base with a 4 1/4″ x 5 1/2″ piece of Basic Gray designer series paper.  These are the stripes that are part of the new Neutrals Collection paper stack.  I used another new product here, too – the Triple Banner Punch.  The So Saffron strip is 2″ wide, and the Hello Honey is 1″ wide.  I used that great new punch to make perfect flag ends on both of them.  The stamps are from "Guy Greetings".
You can see all of the Challenge Team cards at Create with Connie and Mary.  Stop back to see the entries as they come in, too, or better yet, play along!