Here is the "menu" for next Wendesday's Greetings a la Carte classes.  As I put it together, I realized that I have more than my normal share of CASEs.  I know you will understand – there are so many beautiful ideas out there, it is just hard to resist!  Plus I had a busy weekend with Jen at home and Julia's Homecoming.
If you are signed up, please let me know which you would like to make.  Keep in mind that the greeting can be changed quite easily on most of these designs.  If you have a different card choice from a recent class, please let me know – I may be able to accommodate you.  There is still room in the evening session, Wednesday, October 14 at 6pm, as well as the sessions on October 20 and 22.
This class is a Stamp-a-Stack where you create cards in groups of eight.  The price varies, based on design, and each card comes with a mat piece for the inside (except the heavy white cards).  Dimensionals and envelopes are included.
You can sign up for more than one design, or multiples of designs.  Depending on how many sets you choose, you may not be able to completely assemble them during the class time, but I will make sure you do the steps you need to complete with my supplies.  You can plan to share sets with a friend, if you don't want 8 of a kind, but I do ask that you each order one set to hold a place for each of you in class.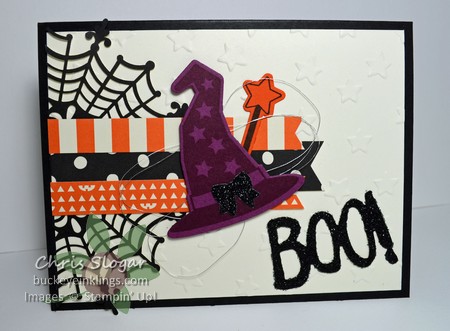 1. Witch's Hat, CASE of Mindy Gray's card – 8/$12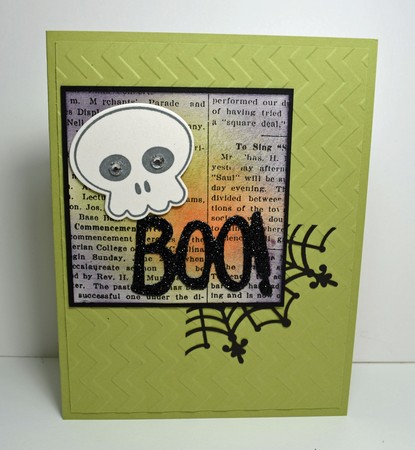 2. Halloween Skull, CASE of Terri Meehan's card – 8/$12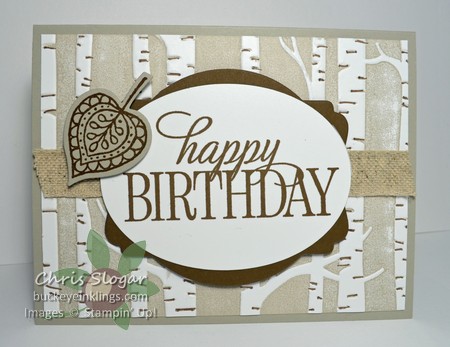 3. Birch Birthday, CASE of Nicole Tugrul's card – 8/$12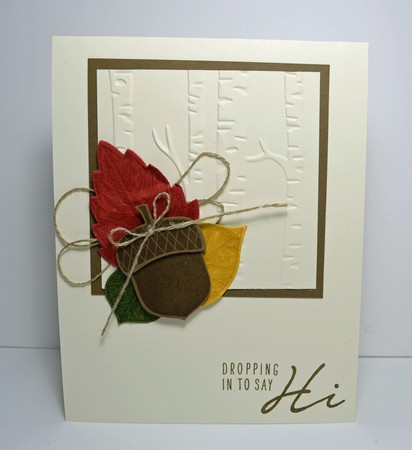 4. Acorn with Leaves, CASE of Mindy Gray's card – 8/$12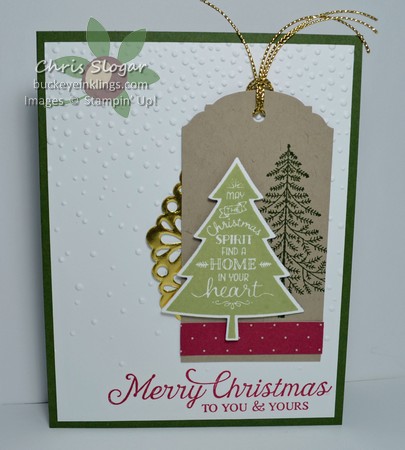 5. Christmas Tree Tag – 8/$12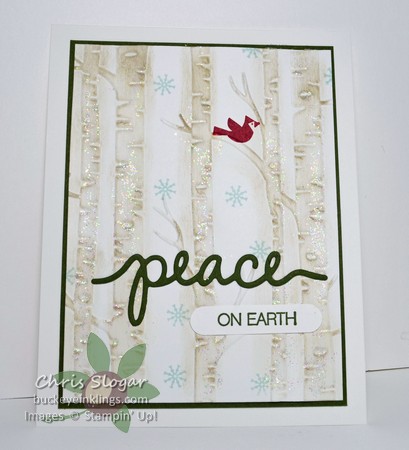 6. Peace on Earth, CASE of Jan McMullen's card – 8/$10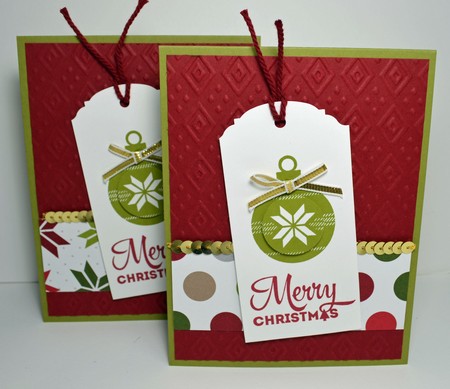 7. Ornament Tag, CASE of BJ Peters' card – 8/$12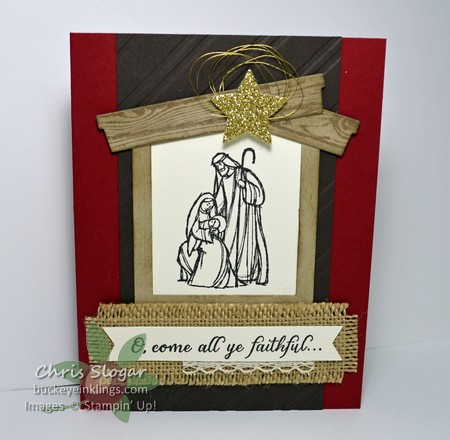 8. Manger Scene – 8/$12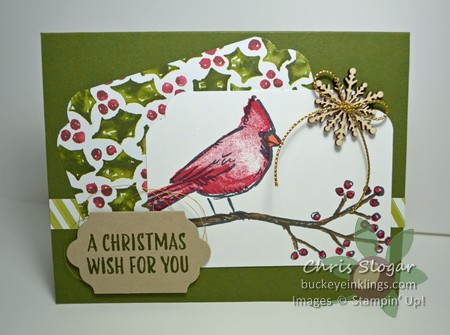 9.Cardinal – 8/$12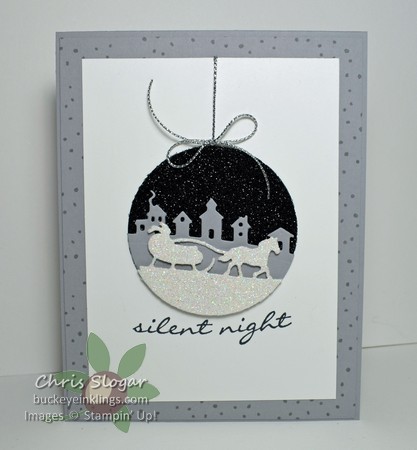 10. Silent Night, CASE of Paula Dobson's card – 8/$12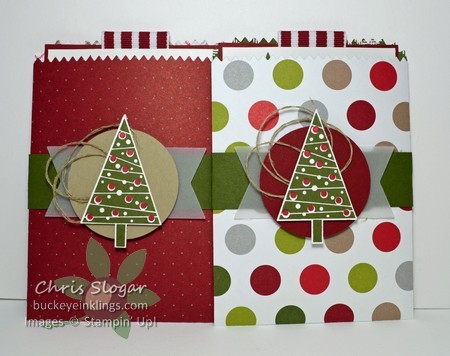 11. Gift Card Bags – 8/$14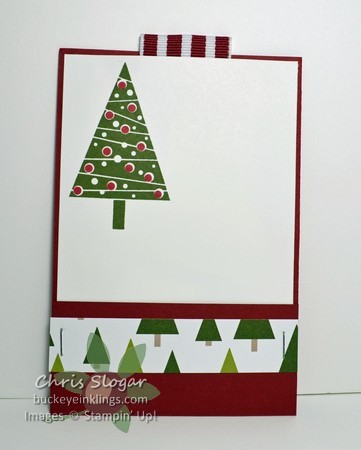 This is the piece that pulls out of the bag – the bottom edge is folded to form a pocket for your gift card.  This bag fits into a standard envelope (included).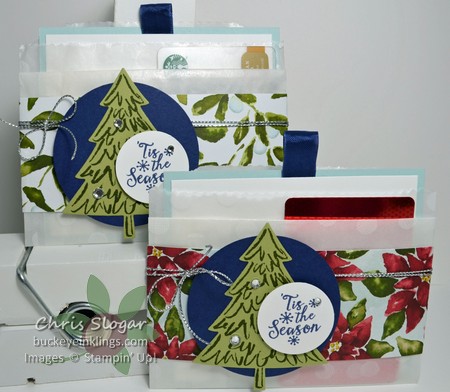 12. Sketched Dots Gift Card Bags – 8/$14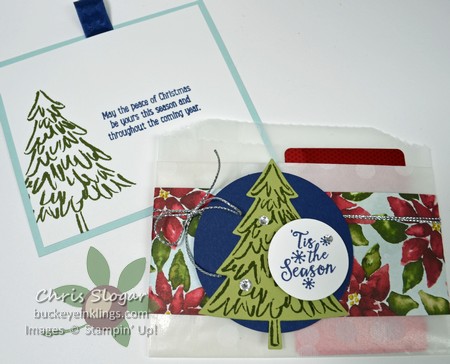 These also have a card that pulls out.
If you are signed up for Wednesday, Oct 14, please let me know your choices asap.  If you are signed up for the following week (Oct 20 or 22), you are welcome to choose from these, but I may add a few next week.  If you are not local, I hope you enjoyed these card samples!! 🙂