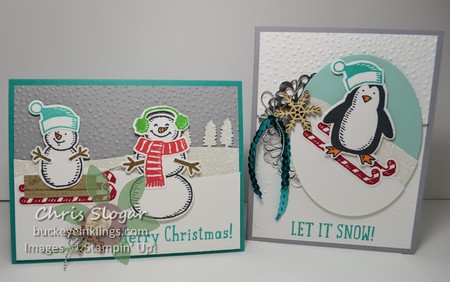 I was planning to shift gears and start using my Occasions preorder products this weekend, but "Snow Place" was still calling my name.  I had a few more cards in my head that needed to be made with this bundle.  At first, I thought I would be bogged down with the number of little pieces and framelits.  The cutting goes quickly, though, since you can put so many different pieces on the magnetic platform at once.  And putting them together is fun!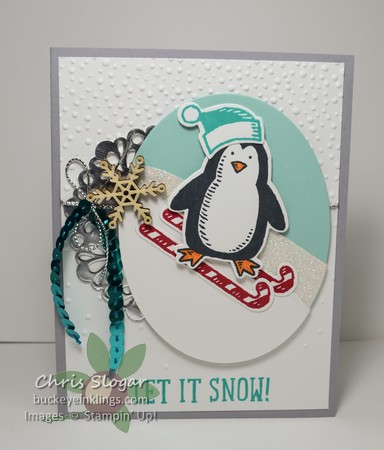 Here's a closer look at my penguin skier…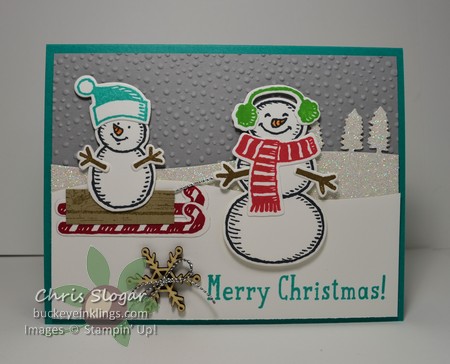 …and my sledding snowmen.  Have a great day!