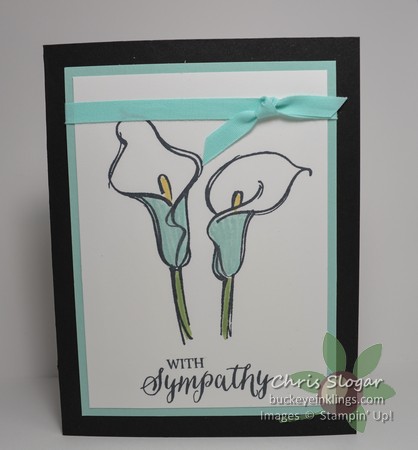 Calla lilies are just so breathtaking and graceful.  The beautiful flowers stamped here are from the set "Remarkable You" in the Annual Catalog.  The greeting is from "Rose Wonder" in the Occasions Catalog.  I find myself using that set over and over for the lovely greetings.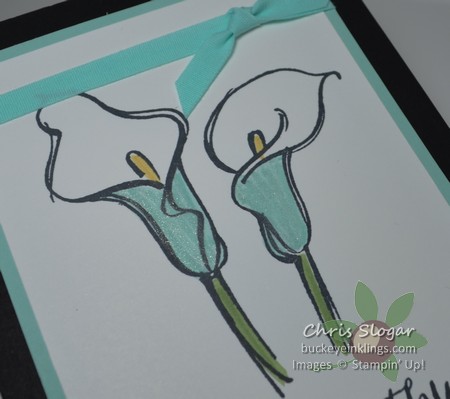 I colored the outside of the petals in Pool Party, and I added Wink of Stella over the colored area.  It is so hard to photograph this beautiful glittery addition, but it really makes the card special.  The pen-shaped brush-tip applicator makes it so easy to add sparkle where you want a little no-mess highlight.
I CASEd a card that I received from my upline Mindy Gray to make this sympathy card.  Her card is shown below.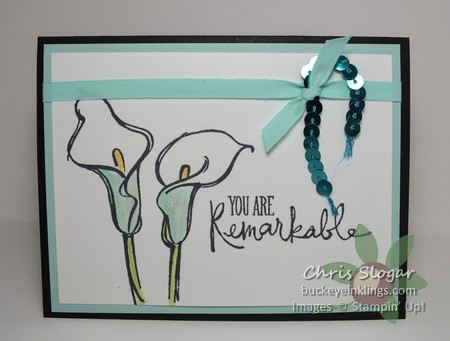 The greeting on this card is part of the "Remarkable You" stamp set.
Have a great Monday!