Welcome to the Grand Vacation Achievers hop for February. This month's theme – "One for the Guys".
You may just be starting the blog hop here at my blog (Chris Slogar) or may have come from the person previous to me in the list. If you get off track at any time, the full lineup below will help you move along from blog to blog so you see all the projects.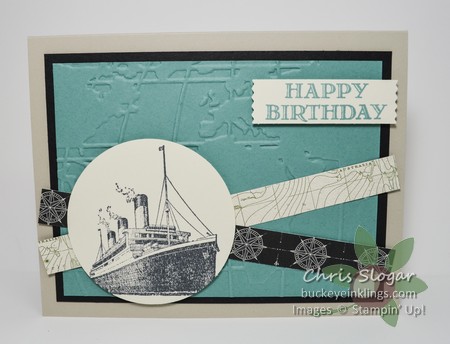 I love how the new World Traveler Textured Impressions Embossing Folder and Going Places Designer Paper Stack coordinate with the stamp set "Traveler".    The greeting is from "Guy Greetings".  This is a very simple card to make, but the elements are detailed and interesting.
Thanks for taking part in our blog hop, there are so many great projects here!  Remember that currently you are at my blog – Chris Slogar – so check the blog hop line up list to see who is next, and enjoy!