OnStage starts today, but we did have a chance to visit Stampin' Up!'s home office and distribution center in Riverton, Utah yesterday.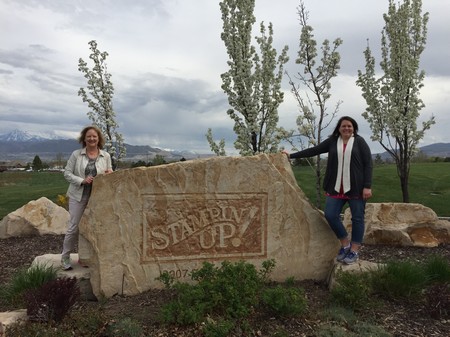 With my teammate Carol Coy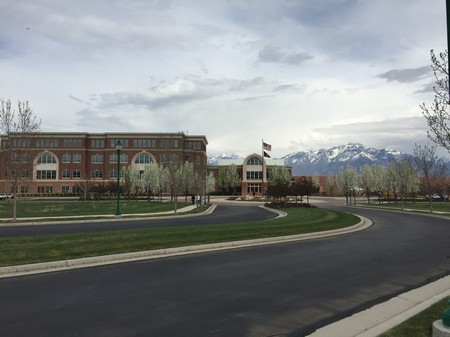 Not only is the facility beautiful, inside and out…check out the view!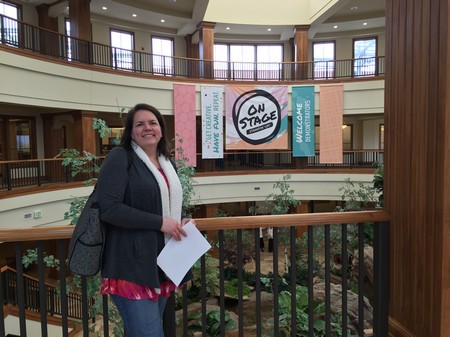 In the atrium
I am looking forward to the start of sessions today.  We are already swapping…cards, gifts, ideas, stories.  It's fun to be immersed in stamping for a few days!  I'll share a project I made for gifts tomorrow.