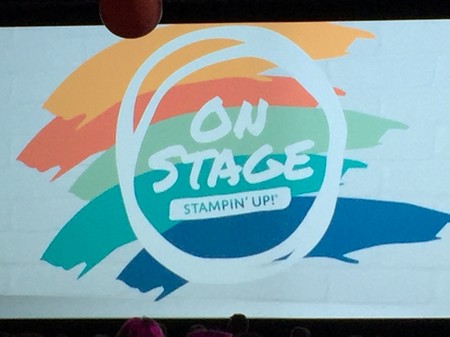 I have a few more pictures from OnStage, as well as a peek at the Annual Catalog that will go live in June.  First, the people, because it's the friendships that make this business special…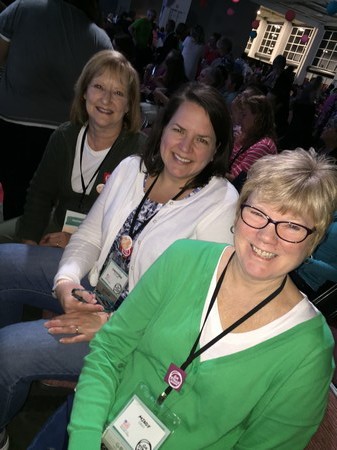 We had four from our team at OnStage.  This is a shot of Carol and I with my upline Mindy Gray (in the Cucumber Crush sweater).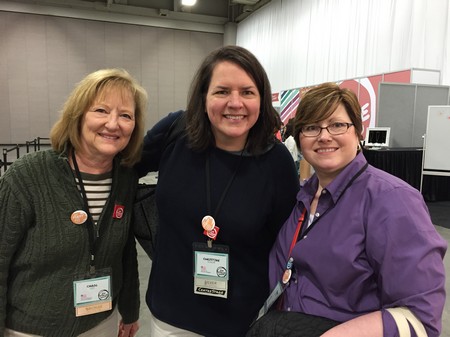 Carol and I with my upline (two levels up) Terri Meehan (in Elegant Eggplant)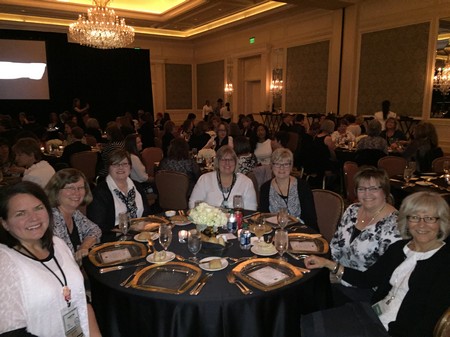 Our table at CentreStage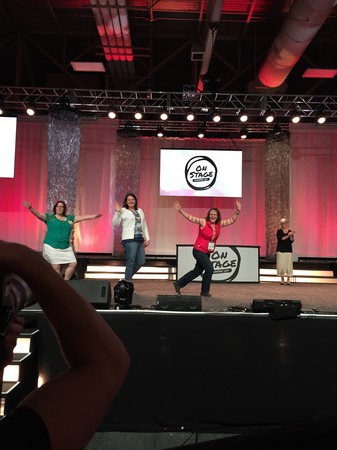 I walked the stage during awards for my $100,000 milestone sales award.  I also had my 5-year anniversary this past year.  With just a little math, I figure that I could be in my 90's when I hit a million, so I hope I will still be able to make it to the stage.  🙂  We'll see if I can accelerate that sales rate and beat this projection!
Of course, product is also a highlight…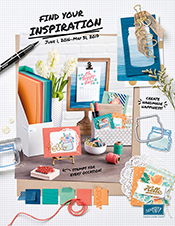 This is the cover of the upcoming 2016-2017 Annual Catalog.  Isn't it exciting?  The contents are super-exciting, too!!  I am expecting my pre-order to arrive today, just in time for my team meeting tonight.  I will surely share Sneak Peeks through the month of May.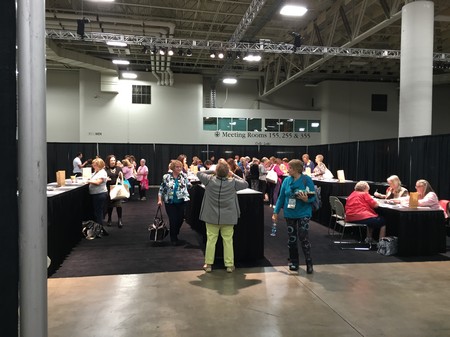 We actually got to use the new product at OnStage.  Check out this fabulous Make-n-Take setup!  It was fun to learn about the product, and then use it!
Stampin' Up!'s highlight is below.