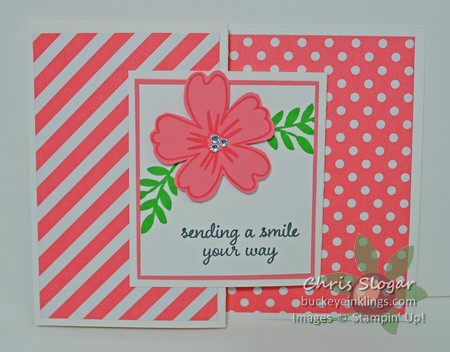 This card is not obviously a z-fold card, but there are actually two z-shapes here.  The panel at the middle of the card is one section of the second "z".  You can see this smaller "z" as the card opens…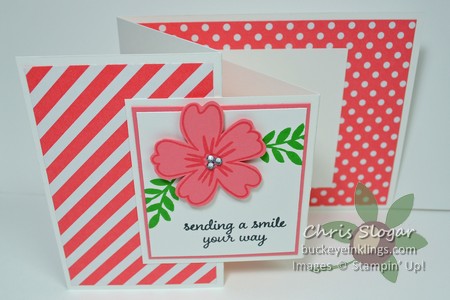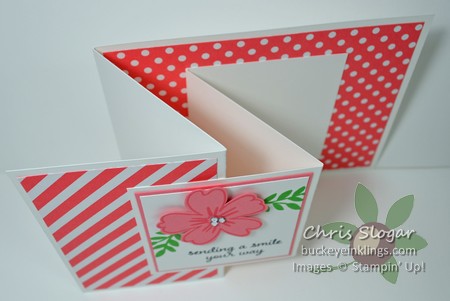 Isn't it fun?  It's clever but easy, and it also satisfies my love of using coordinating designer paper patterns.  I know this is a lot of Flirty Flamingo – you can choose something else if the pink is too overpowering.
The base is 4 1/4″ x 11″, scored at 2 3/4″ and 5 1/2″.  The designer paper pieces on the base are 2 1/2″ x 4″ and 5 1/4″ x 4″.
The second "z" measures 3″ x 8 1/4″, scored at 2 3/4″ and 5 1/2″.  Fold this smaller "z" into the fold of the card base and make sure it is centered when closed.  Attach all of the back of this "z" to the back panel of the base, but only attach half of the front panel as per the picture.
The stamps are from "Love & Affection".  Of course, you can use any stamps and any designer paper, but I love the fact that you can create this card without a lot of tools.