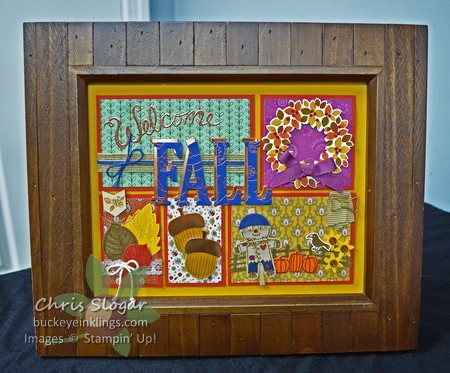 Here's a look at the Fall Sampler we made in classes last week.  It uses the Petals & Paisleys designer series paper from our 2016 Holiday catalog.  These papers deliver expected fall colors along with gorgeous copper details.  The collection also includes some beautiful unexpected accent colors – like Mint Macaron.  The result is striking!
If you are local, this class will be offered again on Thursday, September 22 at noon and 7pm.  Please contact me to register.
If you are in the mood to shop, Stampin' Up! added to the Clearance Rack today.  Clearance Rack items are only available while supplies last.  I will submit an order this evening.  Please contact me by 5 pm if you would like me to include anything for you.  I cannot promise that those items will still be available at 5 pm – if you want to be sure to get your items, click here to go to the Online store now.  Orders placed in the Online Store will ship directly to you.