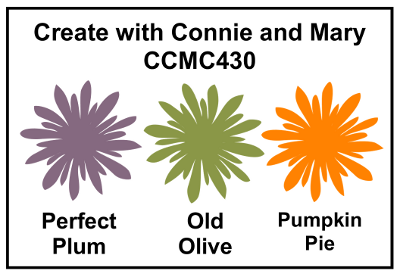 In addition to this week's color requirement, I decided to also challenge myself to make a one-layer card.  I used a stamp set that has quickly catapulted into my favorites, though I had a hard time using it at first.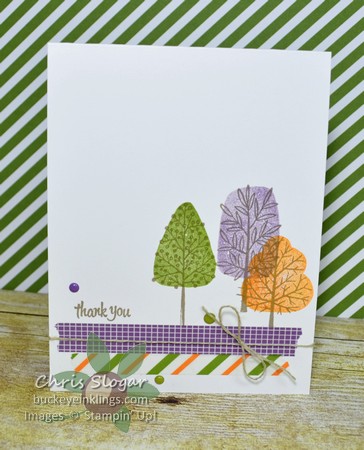 The set is "Totally Trees", and the hardest part of this card was stamping the colors lightly.  I stamped off the Perfect Plum shape twice, and I love how transparent it became.  The greeting is from "Thoughtful Banners".
Thank you for checking out my challenge card.  Please visit Create with Connie and Mary to see all of the cards created by my talented teammates, as well as the entries as they come in.  Hope you'll be inspired to play along!