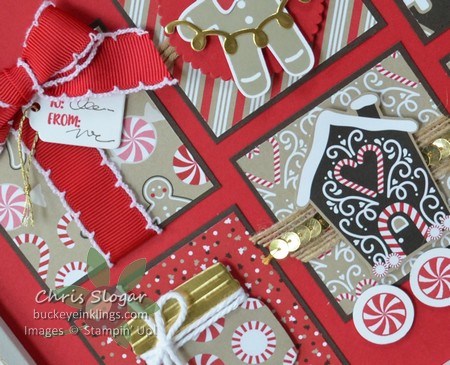 Here's a sneak peek of the Christmas sampler I will be making in classes with my local customers.  The finished sampler is 8″ x 10″, and it can be framed in a shadow box frame or above the glass in any picture frame.  It is a great item to make for gifts or craft shows.
I used the Candy Cane Lane suite of products in my design along with "Cookie Cutter Christmas" and "Holly Jolly Layers".  I have complete instructions available in a Class Planner pdf.  The Planner includes illustrated directions, with product list, cutting instructions and detailed assembly instructions.  The cost is $7, and it can be purchased using the Paypal button below.
Planners will be emailed within 24 hours.