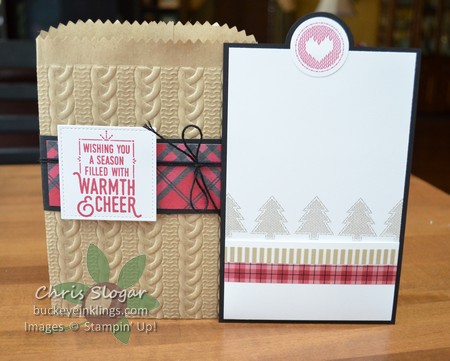 I remade a project from last month to create a pocket for my Buckeye Inklings gift certificates.  The original project had a slot for a gift card (photo below, click here for gift card post).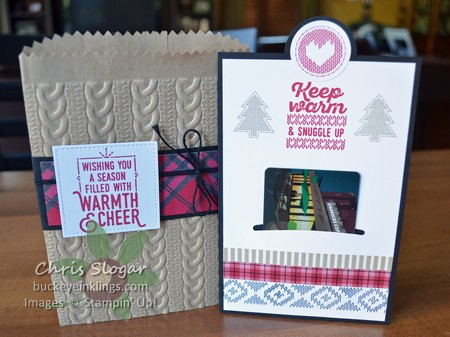 That slot, cut with a stem from the Everyday Jars framelit collection, is too short for my gift certificates, so I changed the insert on this project to create a pocket.
The pocket could also hold cash or a gift card.
The Basic Black cardstock measures 4 1/4″ x 6 1/2″.  The Whisper White pocket piece measures 4″ x 8 1/2″, scored at 6 1/4″.
Stampin' Up! does not offer Gift Certificates or Gift Cards.  Individual Demonstrators do often offer them, and those certificates need to be redeemed through the issuing Demonstrator.  Please check with your recipient's Demonstrator if you would like to purchase a Gift Certificate.
If you do not have a Stampin' Up! Demonstrator, or if I am your Demonstrator 🙂 please contact me at stampyourworld@gmail.com if you would like to purchase a Gift Certificate.  Through the holiday season, I am providing Gift Certificates in the pocket card shown in this post.  I will also include a Grinch Gift Card Holder.  I can mail these items to you, or directly to your recipient.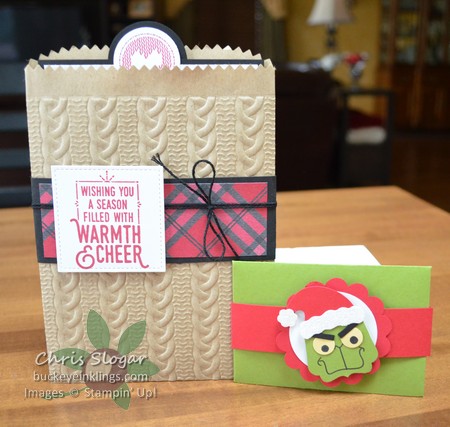 Have a great day!