This is a fun way to make a gate fold card, and it's so forgiving because the flaps don't have to meet precisely as in a typical gate fold.  The flaps here leave a 3/4″ strip of the inside exposed – and that is a perfect place for a greeting.  The greeting and basket pieces are all from the Basket Bunch Bundle.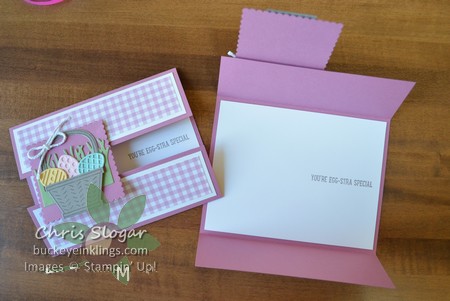 The scalloped square panel is only attached to the top flap.  I used dimensionals to attach it to the flap after it was decorated.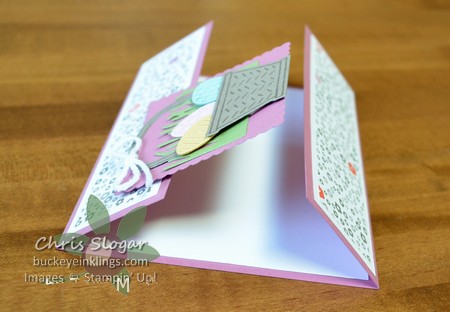 The Sweet Sugarplum card base measures 5 ½" x 7 ¾", scored at 1 ¾", 6".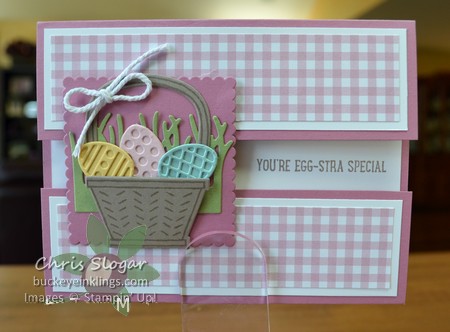 The Whisper White mats measure 5 ¼" x 1 1/2" and the designer paper pieces measure 5″ x 1 1/4″.  I used patterns from the Succulent Garden collection, but this would be a good card type for many papers and themes.
Don't forget to leave a comment on Monday's post (click here) for the chance to win a great bundle.  Comments are due by noon on Sunday, and I will draw a random number and post the winner's name on Monday.  At the time of this post, there are only 10 entries!!
Also, time is running out on the current Featured Card (shown below).  You can receive this card from me when you place a minimum $35 product order online.  In addition, orders over $50 qualify you for a Sale-a-bration item and a Buckeye Point in my Loyalty Rewards Program.  Click here to go to the online store, or use the carousel below to be directed to a particular product.
Have a great weekend!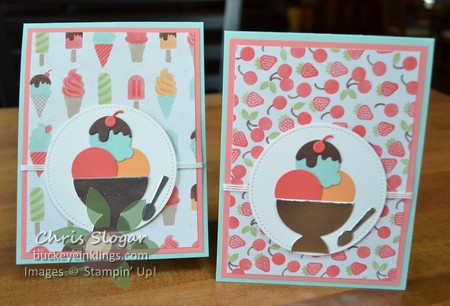 Current "Featured Card", my gift to you with qualifying online order