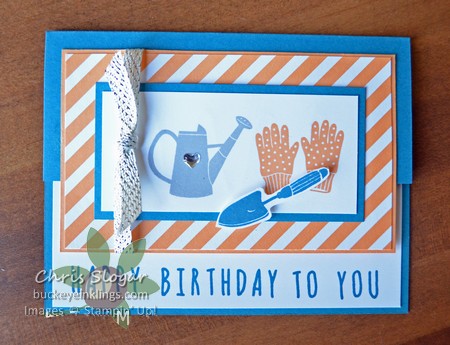 This card gets me excited for planters and hanging baskets, and yes, even a little yard work!  The images are from "Gift from the Garden", and the greeting is from this month's Paper Pumpkin.  What a fun font, and what you can't tell from the picture is this…"Happy", "Birthday" and "To You" are separate stamps, so you can use them in different ways.  Stack them up, or make a long greeting as I have here.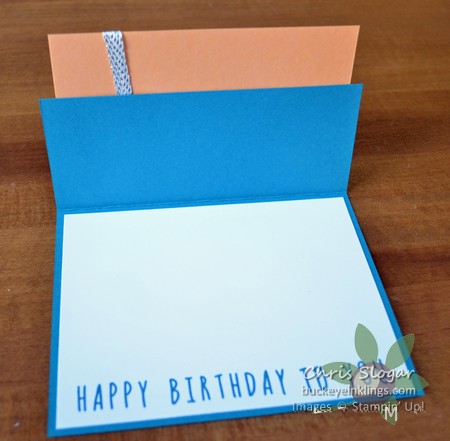 That greeting is actually peeking out from the inner panel, and this is one of the cards we are making in Card Buffet this week.
Thanks for stopping by!