Welcome to the Grand Vacation Achievers hop for March.  This month we are showcasing Sale-a-bration items one last time as the promotion winds down.  You have through March 31 to earn the SAB freebies, but please be aware that a couple of the items (Card Tin and Glimmer Paper) are already unavailable in the United States.
You may just be starting the blog hop here at my blog (Chris Slogar) or may have come from the person previous to me in the list. If you get off track at any time, the full lineup below will help you move along from blog to blog so you see all of the projects.
My favorite stamp set in Sale-a-bration is "Hey, Chick", so it only makes sense that I am featuring it today.  I created a card base in the shape of a barn for my chicken…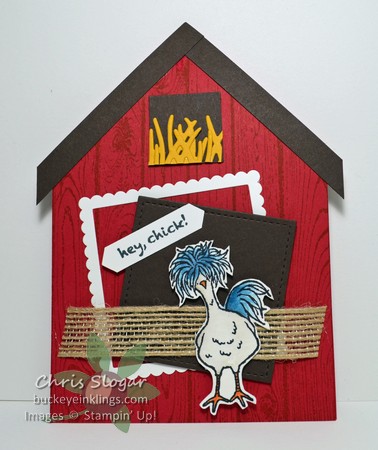 The Real Red card base starts as a rectangle, and it opens as shown below.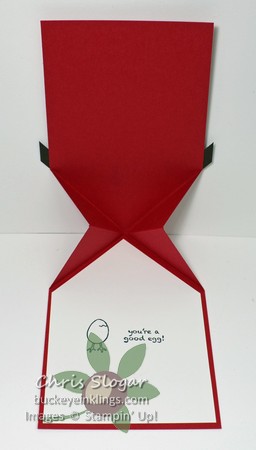 You may recognize this card base shape from a throwback post, where I showed a birdhouse.  Click here for that post.  I had questions on the card base at the time, and I am happy to say that I have a short video now that shows how to make it.
Thank you for taking part in our blog hop.  Remember that currently you are at my blog – Chris Slogar – so check the blog hop line up list to see who is next, and enjoy!