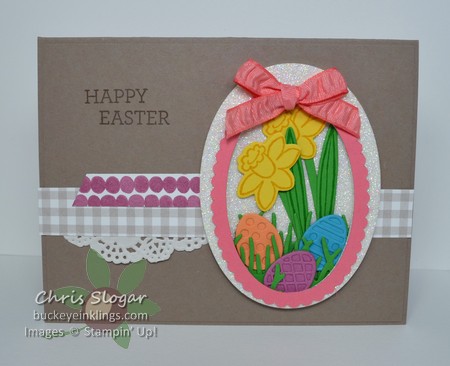 When I was little, I was completely mesmerized by one of our Easter decorations – a panoramic egg that my aunt had made from sugar and frosting.  It was so fascinating and beautiful to me!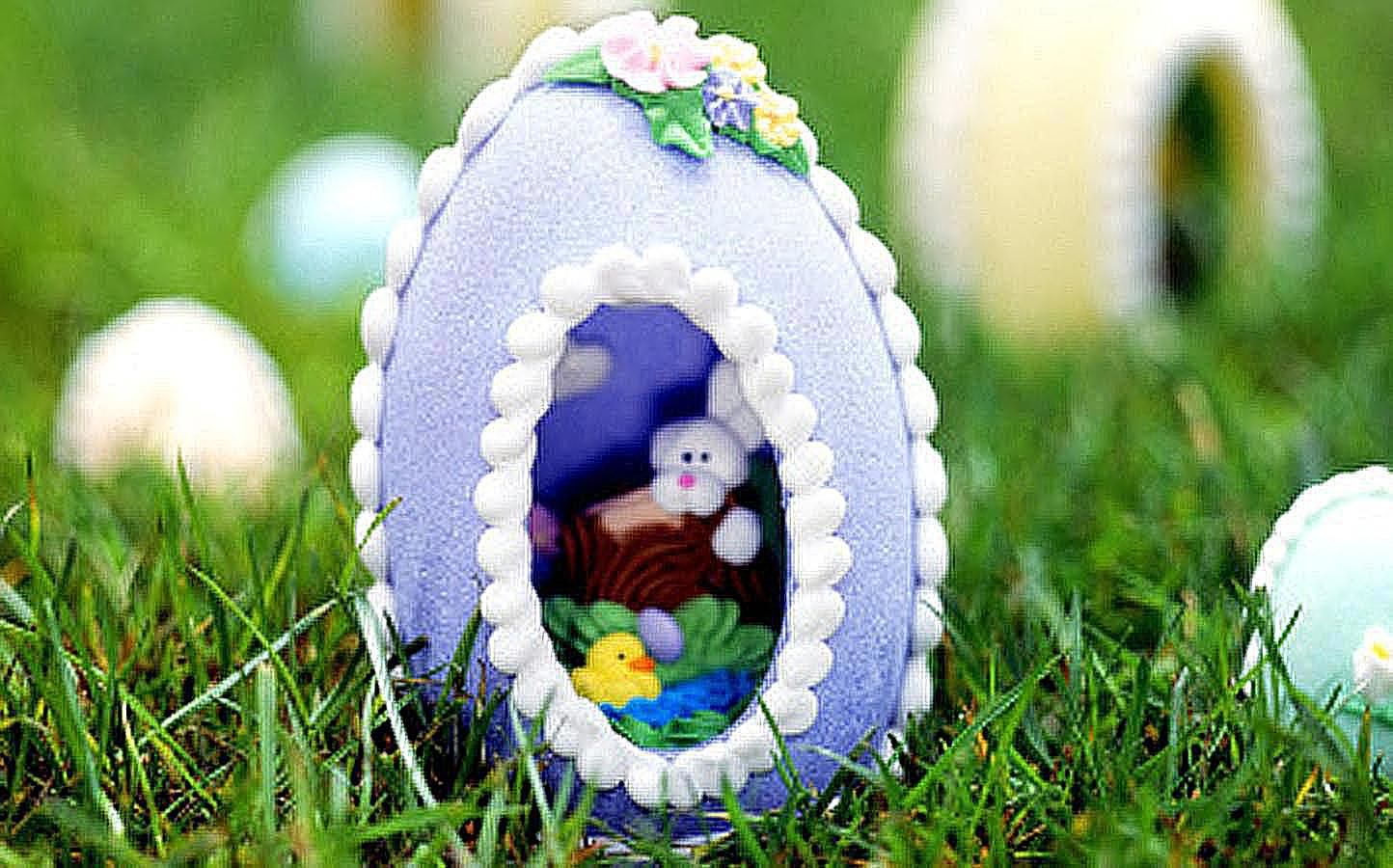 I don't have a picture of our egg, but this is the kind of thing I am talking about.  Remember these?  Does anyone still make these?  Ours was made of white sugar and pink frosting, like the one on my card.
Of course, we always colored eggs, too.  On my Grandma's farm we had to collect the eggs first.  There was never a shortage of eggs, and we found every one when it was time to color eggs.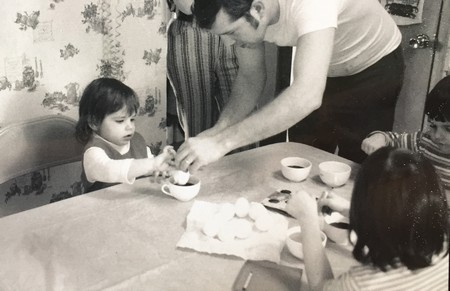 This is the earliest picture I found of our annual egg-coloring.  I was about 3 years old.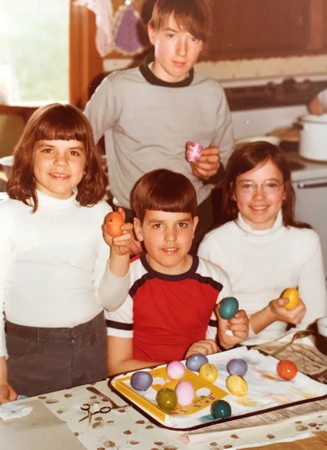 Here we are again – I am on the left, and I am with my brother, sister and uncle.  Coloring eggs never gets old.  My 19- and 21-year old daughters will want to do it when they come home for Easter weekend.
Back to my card…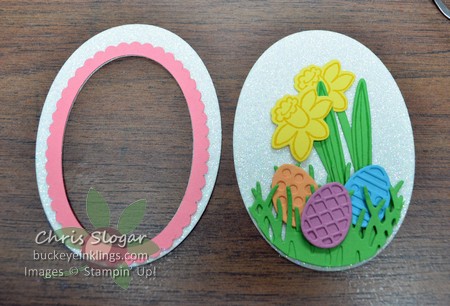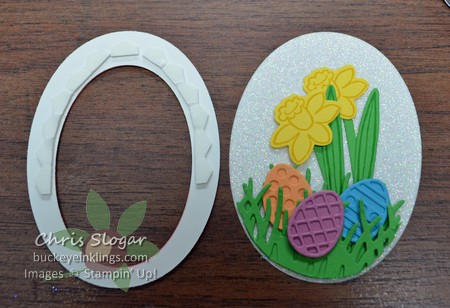 I took a couple of shots to show how I assembled my egg.  My egg uses Dazzling Diamonds Glimmer Paper and oval framelits from both the Layering Ovals and Stitched Shapes collections.  I found that the spring goodies in the Basket Bunch bundle are the perfect size for fillers.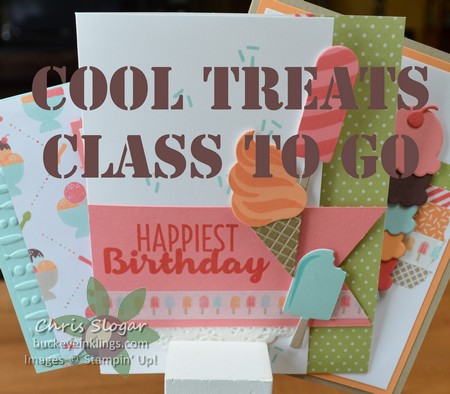 Today is the last day that you can order my Cool Treats Class To Go.  For the price of the Cool Treats Bundle, washi tape and shipping, you will also receive all that you need to make 6 cards AND, as a bonus in this class, you will receive a sampler of the Cool Treats designer paper.  Click here for more details, or email me at buckeyeinklingsorders@gmail.com to be included.
The products used on today's card are shown in the carousel below – click on an image in the carousel to go directly to any of the products or click here to go to the store.  Orders of $50 or more qualify you for a free Sale-a-bration item.  You'll also get a Buckeye Point in my Loyalty Rewards program, and I'll send you my current Featured Card.
Have a great day!