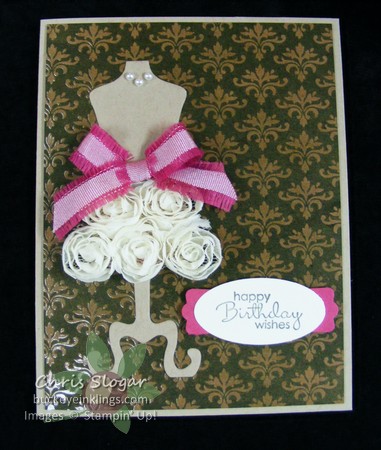 Remember this great flower trim from 2013?  Well, not surprisingly, I still have a little stash of it.  What a shocker, huh?  I'm sure I couldn't bear to use it up at the time.  My friend Beverley suggested that I make a bunny tail card for this week's Card Buffet, and I came up with this…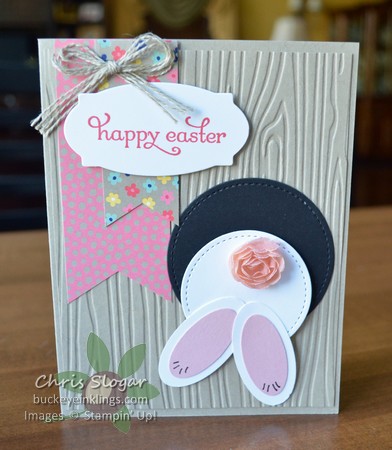 One flower from the trim makes a fabulous bunny tail.  I sponged the vanilla flower with Blushing Bride.  Of course, you could punch a shape or use a pompom to get this same effect.
And since it is a "throwback" day, I have a bunny picture from my childhood.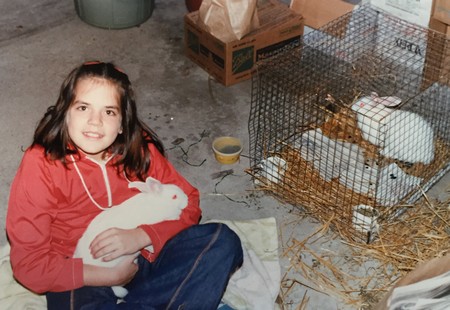 Even though we lived in suburban Cleveland, we had no shortage of animal visitors.  I even found a backyard picture of family friends visiting with a goat.  Here I am with some bunnies we were babysitting.  Looks like my mom made a good call when she made them stay in our garage!
Have a great day – and remember, tomorrow is the last day of Sale-a-bration!  Get those last orders in for freebies, or better yet, JOIN!  You get the two free stamp sets of your choice along with $125 in product (again, of your choosing) for $99 + tax, shipping is included.  There is no obligation to purchase anything further, but if you do, your discount is always 20% or more.  Click here for more details.