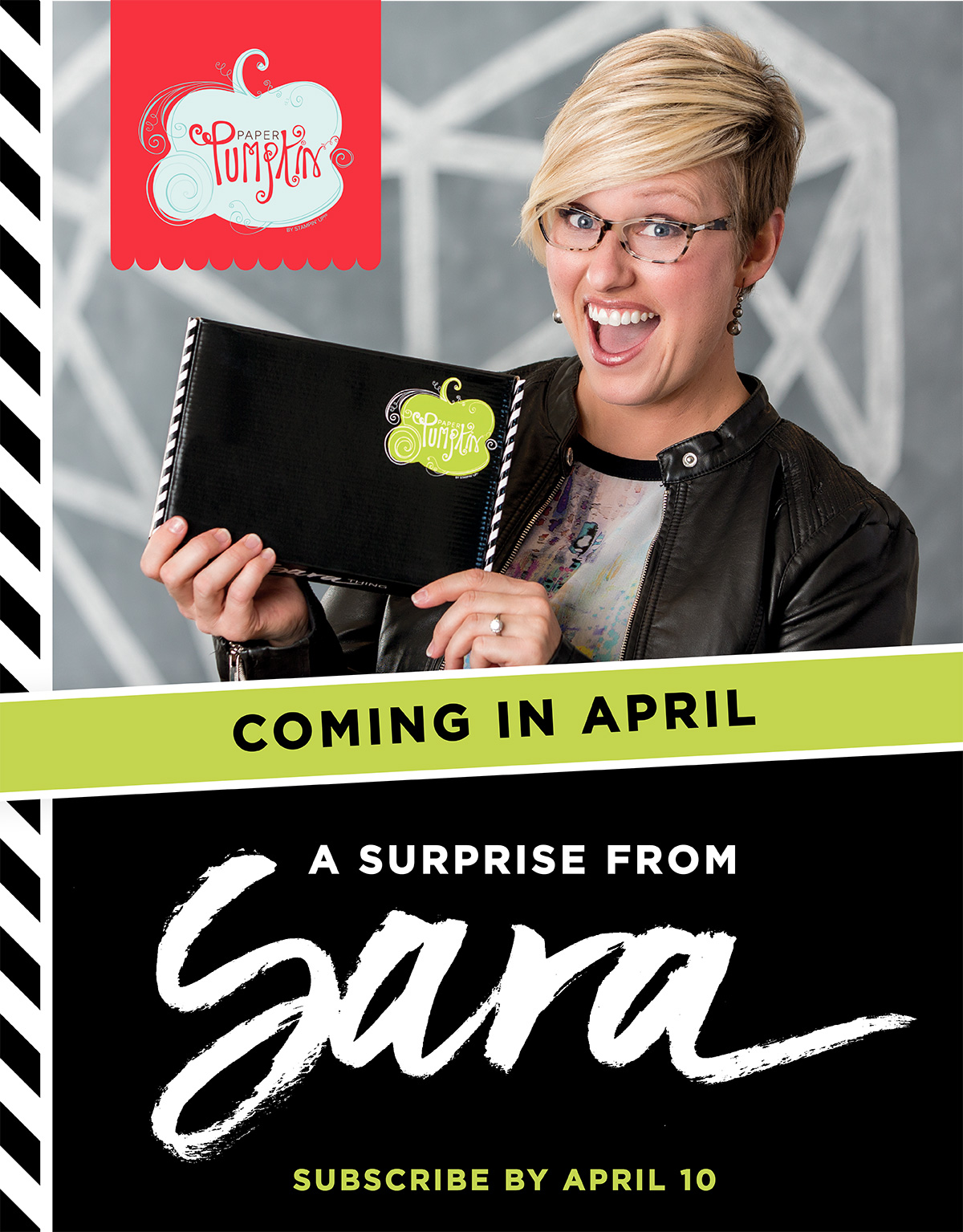 You can still subscribe in time to receive the special April 2017 Paper Pumpkin.  What's so special about it?  It was designed by our CEO, Sara Douglass, and it includes a FREE gift!
Click here to subscribe – if you want to receive this special kit, sign up by April 10.
There are two ways to pay for Paper Pumpkin:
Monthly – enter your credit card info when you subscribe to be billed monthly, $19.95 + tax, shipping is included
Subscripiton – purchase a subscription in the online store and enter the Promo Code that you receive where requested at paperpumpkin.com.  When you buy a subscription in the online store, the purchase price will count toward Stampin' Rewards.  There are one-, three-, six- and twelve-month subscriptions available.  IMPORTANT – Once you have purchased the subscription, you will receive a promo code with instructions via email.  You must set up an account at paperpumpkin.com, entering the promo code for payment.
There is no required subscription length when you sign up – you can cancel Paper Pumpkin at any time.  Please don't hesitate to contact me if you have any questions.
Have a great day!