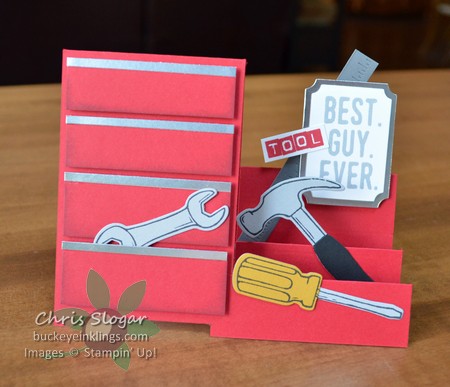 The tools from the Nailed It bundle are perfect for a Tool Chest card.  I used a greeting from "Suite Sentiments", with TOOL added from "Labeler Alphabet".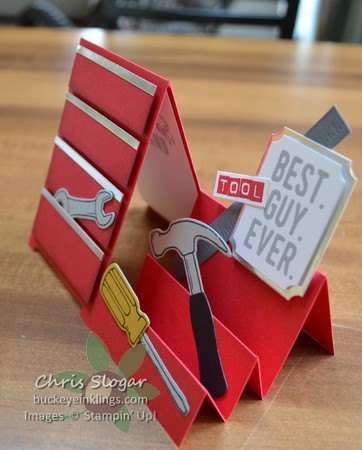 Here's an end view of the folds.  We have made these before – let me know if you need help.  I will refer you back to the patterns included with these similar cards.  I used the folds from the second pattern, except I made the vertical cut at 2 3/4″ on my Tool Chest instead of 2″.
The top two drawers measure 3/4″ x 2 1/2″, and the lower two drawers measure 1″ x 2 1/2″.  I added a skinny strip of Silver Foil to each drawer as a drawer pull.
Click here to shop now, or click on an item in the carousel to go to a specific product.  Orders over $50 earn a Buckeye Point in my Loyalty Rewards program, and I'll also send you my featured card.
Have a great day!