Welcome to the Grand Vacation Achievers hop for August.  This month we are featuring our favorite products from the 2017 Holiday Catalog.  These products will be available September 1.
You may just be starting the blog hop here at my blog (Chris Slogar) or may have come from the person previous to me in the list. If you get off track at any time, the full lineup below will help you move along from blog to blog so you see all of the projects.
I am featuring products from the Spooky Night Suite on my card.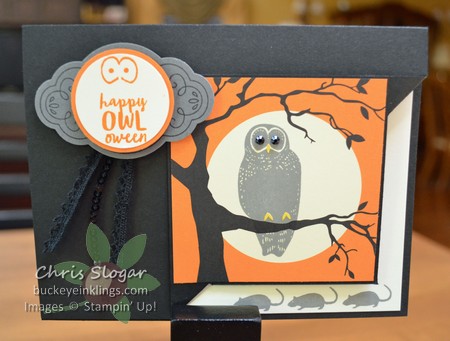 The owl from "Spooky Cat" is stamped directly onto the designer paper – his perch and the moon are printed on the paper in 3″ square panels.  I cut 1/8″ off the length and width of this panel to reveal a bit of the 3″ square area of my corner-flip card.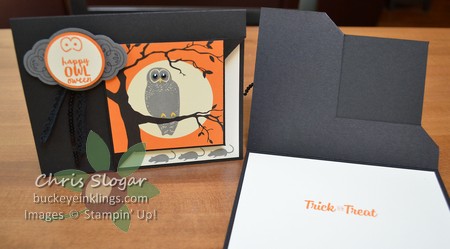 Here' a look at the inside of the corner that is flipped.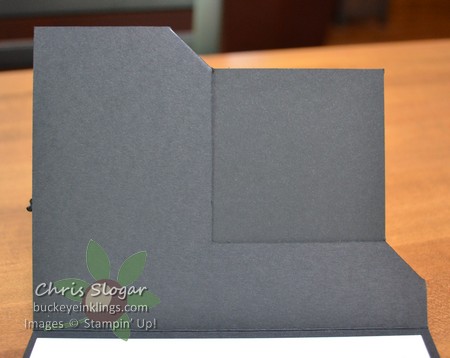 I have shown this card type before – it is much easier than it looks.  Click here for cutting instructions.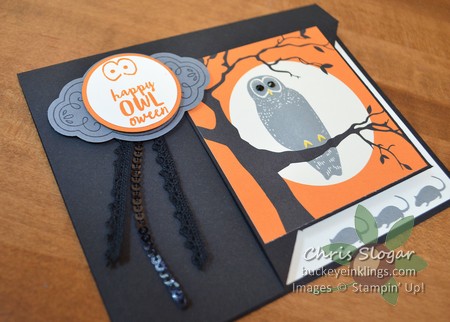 The rats sneaking by along the bottom of the card are my favorite thing here.  They are part of the stamp set, too, as is the greeting.  The circle sizes are 1 1/4″ and 1 3/8″.  The Basic Gray layer under the greeting is made with the Label Me Pretty Bundle.
Last but not least, let's just take a second to appreciate the trims…the Mini Sequin Trim in black is already available.  The Vintage Crochet Trim and the Black Rhinestone Jewels will be available from the Holiday Catalog on September 1.  Sweet!!
Thanks so much for taking part in our blog hop!  Remember that currently you are at my blog – Chris Slogar – so check the blog hop line up list to see who is next, and enjoy!