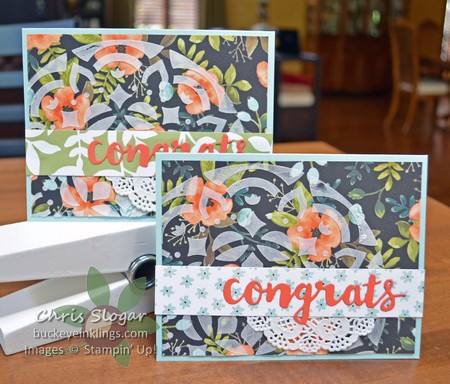 Embossing paste is an easy way to add interesting texture to your projects.  It's also so fun to use!  It's great on solid cardstock, and it is even better on designer paper, like this print from the Whole Lot of Lovely designer paper collection.  This is one of the paper collections included in the Buy 3 Get 1 Free sale in October.
Here's the same card with different mask patterns.  These cards fall into the "easier than they look" category – my favorite category 🙂  Check your stash of designer papers to see what you might like to stock up on during our sale this month.
If you need any of these great products, click here to shop now or use the carousel to be directed to a specific product.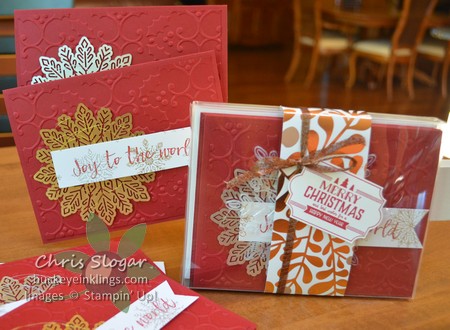 Order $35 or more in October, and I will send you a set of four snowflake cards.  Orders over $50 will also receive a package of Foil Snowflakes and a Buckeye Point in my Loyalty Rewards program.  I appreciate your business!