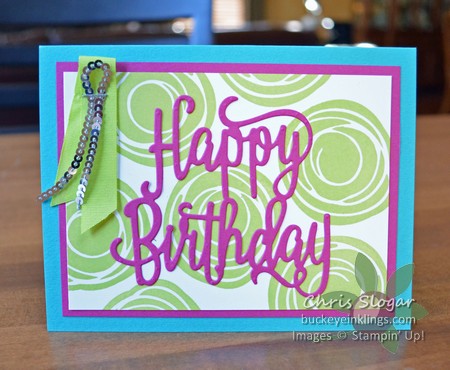 Multipurpose Adhesive Sheets make it so easy to attach detailed thinlit pieces to your projects.  My video shows the basic use of these sheets in creating this card, and it also goes on to show how I used the adhesive sheets to piece the colors on the mittens in the project below.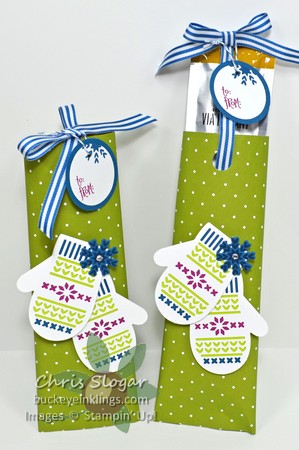 In this project, I used strips of colored cardstock behind the openings on the detailed mitten die cuts.  I used these mittens to decorate Latte Sliders, a project I presented earlier this fall – click here for that post, which includes video instructions for the slider.
I know you'll love these adhesive sheets with your detailed thinlits!  Watch the video to see how easy it is to use them.  If you are receiving this post in an email, click here for the video.
  If you would like to shop, please click here to go to the online store, or use the carousel below to be directed to a specific product from today's card.  I am sending a special gift with online orders of $35 or more this month.  Orders of  $50 or more also get a Buckeye Point in my Loyalty Rewards program.  I appreciate your orders!