In this blog entry, these are two very separate things.  Let's start with the herd of moose…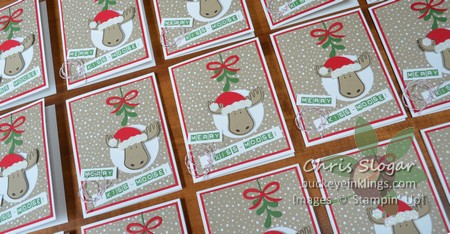 If you make swaps, you know there is no prettier sight than finished swaps!  I used the moose from "Jolly Friends" for this fun card.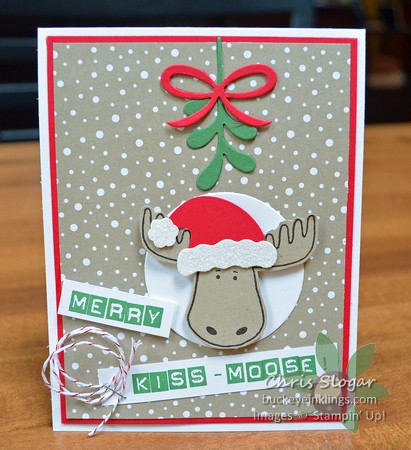 "Labeler Alphabet" gives you the ability to create your own greeting, so why not this?   Doesn't it just go with a moose in a Santa hat?  The mistletoe and bow are from the Pretty Pines Thinlits.
And now to the happy dog…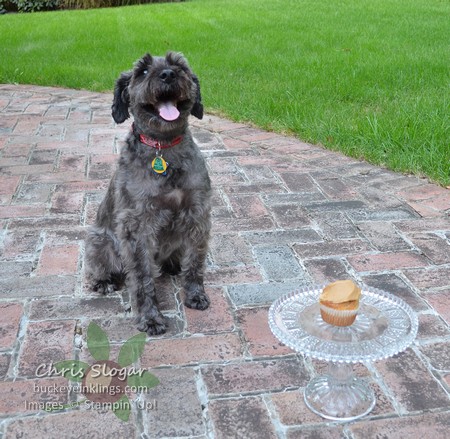 Chip had a birthday last week – he hit double digits, 10 years old!  The party just wasn't the same this year now that both of his girls are away, but he did have his traditional "pupcake", frosted with peanut butter.
Don't forget to check out the updated Clearance Rack and Special Offers in the Store.  Click here to shop – the specials are choices at the top of the left column.
Thanks for stopping by today – have a great Monday!