I was looking through pictures of spring cards I made over the past few years and saw some very easy flower designs that I would like to make again.  Most of the products in these samples are still available, or have a similar current version.  All three are quick and easy, and can be used with many sentiments.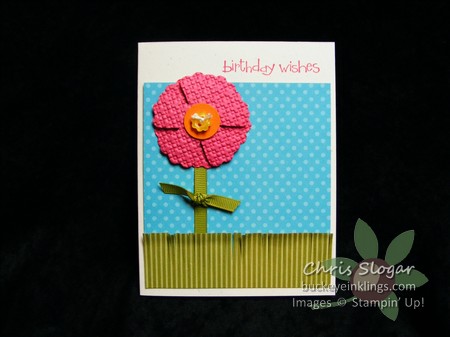 This is from 2011, and it uses the smallest flower from the Fun Flowers Die.  There are actually two of this flower, embossed and placed so that their petals do not line up.  There is a dimensional between the two flowers.  And the grass?  I could have used the fringe scissors back then!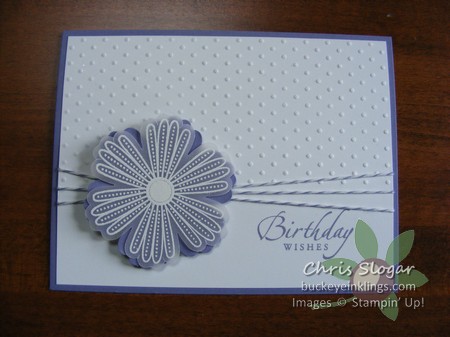 This one from 2012 uses Mixed Bunch with the Blossom Punch – very clean and simple!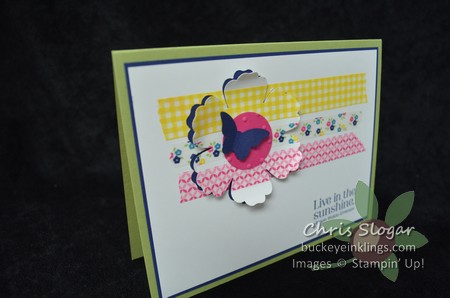 This one is from last year, and it also uses the Blossom Punch.  Just a little Washi Tape makes it so colorful and fun.