It's time to look at this month's "Greetings a la Carte" choices.  "Greetings a la Carte" is a Stamp-a-stack for anyone who wants to produce many cards.  The cards are relatively simple, so they are easy to produce and easy to mail.
Three designs are held over from April, and five are new, including two Christmas designs for those of you who would like to start early!  The greetings can be changed to suit your preference.  This month's class is next Thursday, July 17 at noon or 6pm.
Please contact me with your choice(s) if you would like to join us.  They are available in groups of 8 only.  I take orders ahead of time so that I can prepare the right quantity of each.  I also need to make sure everyone is not planning to make the same card since we will be working in stations.  If you are already signed up, please let me know your choice(s) from the "menu" below as soon as possible.
The price varies based on the design, and each card comes with a Whisper White or Very Vanilla mat piece for the inside.  Dimensionals and envelopes are also included, but please bring your other adhesives.
You can sign up for more than one design, or multiples of designs.  Depending on the quantity you choose, you may or may not be able to completely assemble these during the class time, but I will make sure you do the steps you need to complete with my supplies.  You may have to finish assembly on your own.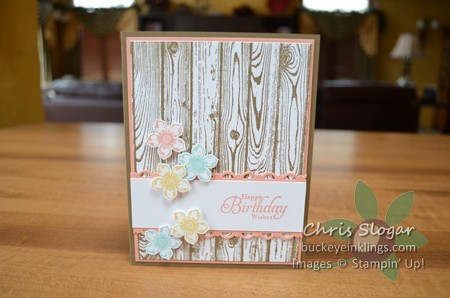 #1  Pastel Petite Petals – 8/$10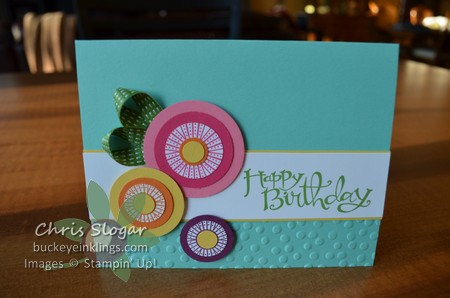 #2  Sassy Brights – 8/$10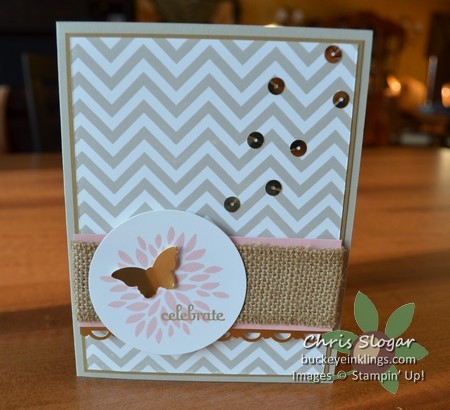 #3  Burlap and Gold – 8/$12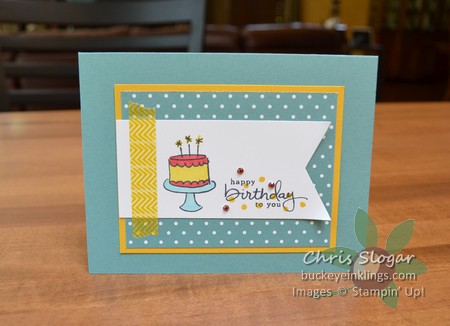 #4  Endless Birthday Wishes – 8/$12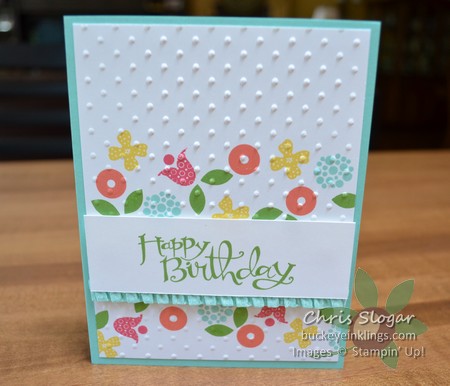 #5  Coastal Cabana Garden – 8/$12
A Pinterest CASE of Leena Girsa's card.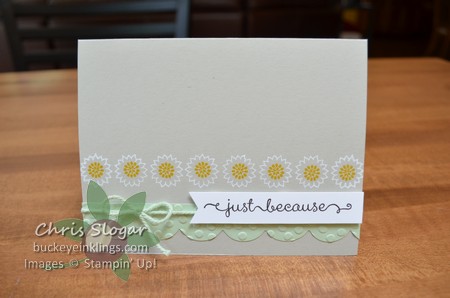 #6  Bordering Blooms – 8/$10
A CASE of Melissa Davies' card.  If you are looking for the "easy one" this month, this is it!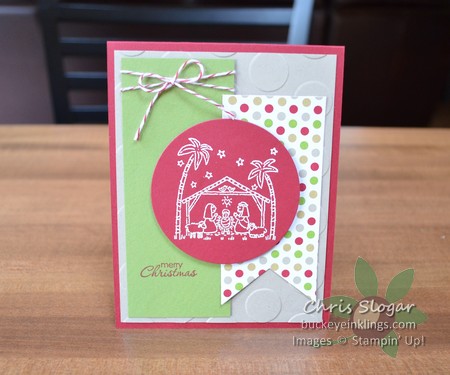 #7  Embossed Nativity – 8/$12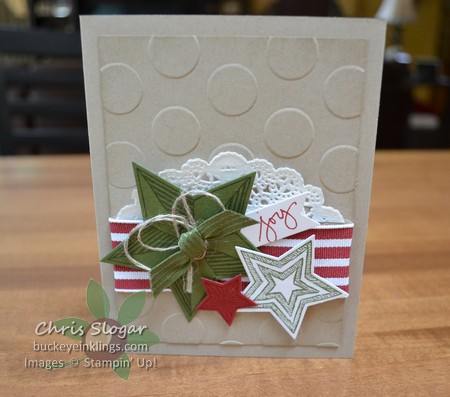 #8  Holiday Stars – 8/$12
Please contact me if you have any questions.