Here are this month's "Greetings a la Carte" choices.  "Greetings a la Carte" is a Stamp-a-Stack where you create cards in groups of 8.  I held over one birthday card and the Holiday Stars card.  I may be able to accommodate past choices or cards from previous Card Buffets – please ask if you have something particular in mind.
This month's class is next Thursday, September 18 at noon or 6pm.  If you already signed up, please contact me with your choice(s).  If you would like to join us, please contact me, and select from the "menu" below.  They are available in groups of 8 only, and I take orders ahead of time so that I can prepare the right quantity of each.
The price varies based on the design, and each card comes with a Whisper White or Very Vanilla mat piece for the inside (with the exception of the flip card).  Dimensionals and envelopes are included, but please bring your other adhesives.
You can sign up for more than one design, or multiples of designs.  Depending on the quantity you choose, you may not be able to completely assemble these during the class time, but I will make sure you do the steps you need to complete with my supplies.  You may have to finish assembly on your own.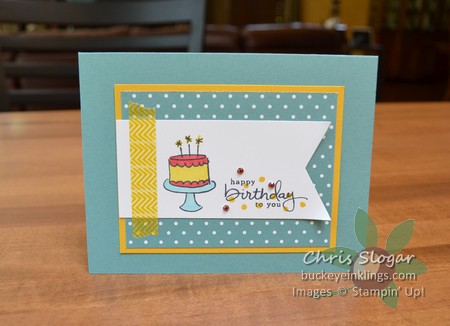 #1  Endless Birthday Wishes – 8/$12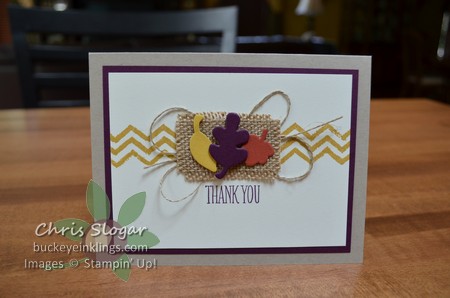 #2  Little Leaves – 8/$12 (with greeting of your choice)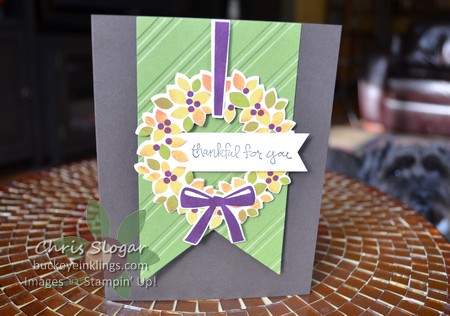 #3  Fall Wreath – 8/$12 (with greeting of your choice)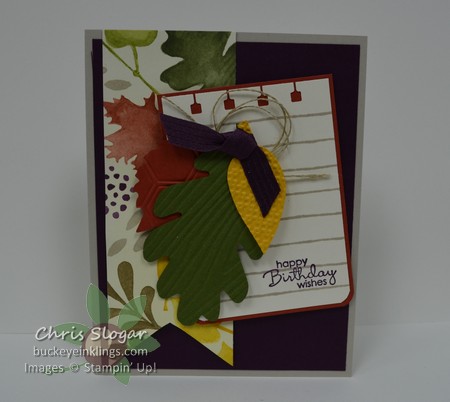 #4  Fall Notes – 8/$12 (with greeting of your choice)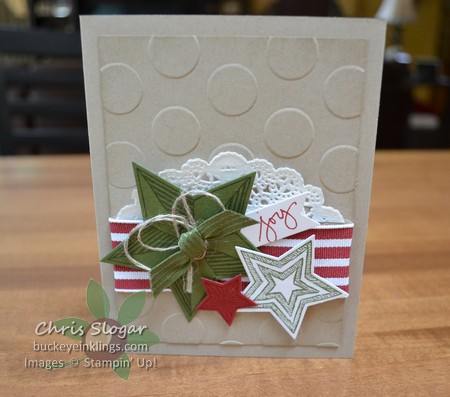 #5  Holiday Stars – 8/$12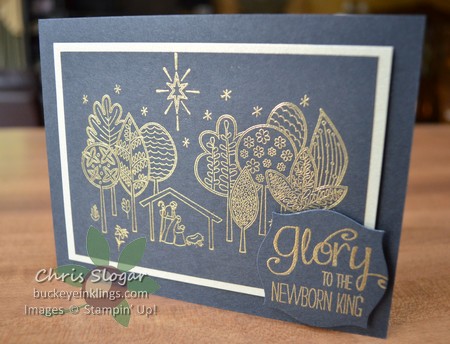 #6  Gold Embossed Nativity – 8/$12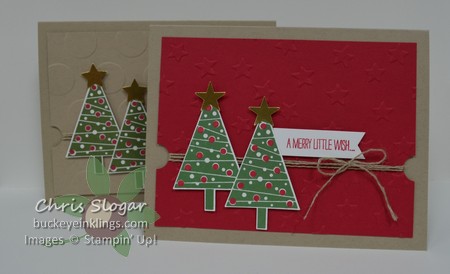 #7  Festival of Trees (pick Real Red or Crumb Cake, or half/half) – 8/$12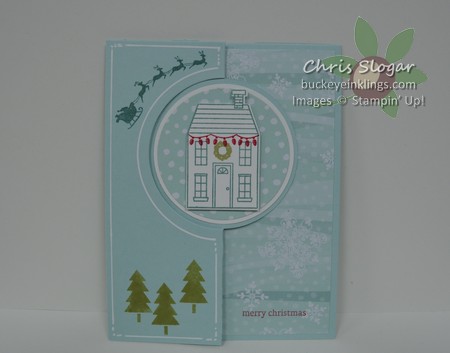 #8  Holiday Home Flip Card – 8/$10 (inside shown below)