I have a bunch of cards to show today – for my local followers, they are choices for this month's Greetings a la Carte class.  If you are not local, at least there are some new ideas here!
Greetings a la Carte sessions are Thursday, October 16 at noon and 6 pm, and Thursday October 23 at noon and 6 pm.  I will post some additional choices next week for the October 23 class.  Four of these designs are held over, but if you have another favorite from a recent class, even Card Buffet, please let me know – I may be able to accommodate you.
The price varies based on the design, and each card comes with a Whisper White or Very Vanilla mat piece for the inside (with the exception of the gift card holder).  Dimensionals and envelopes are included, but please bring all other adhesives that you like.
You can sign up for more than one design, or multiples of designes.  Depending on the quantity you choose, you may not be able to completely assemble these during the class time, but I will make sure you do the steps you need to complete with my supplies.  You may have to finish assembly on your own.
Please contact me if you would like to come, and let me know your selection(s) from the "menu" below.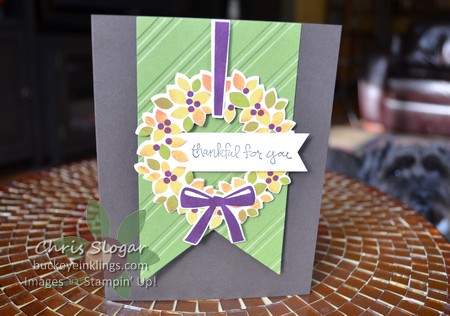 #1  Fall Wreath – 8/$12 (with greeting of your choice)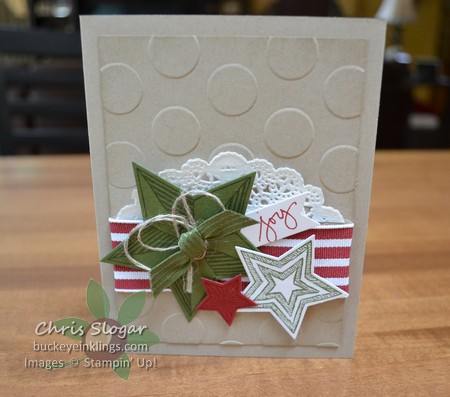 #2  Holiday Stars – 8/$12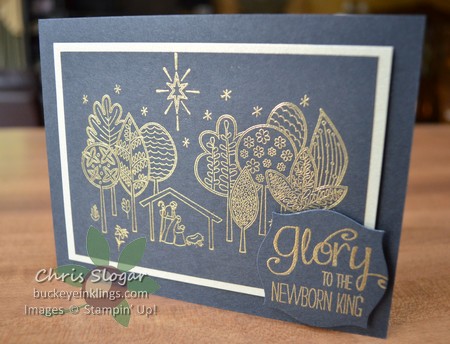 #3  Gold Embossed Nativity – 8/$12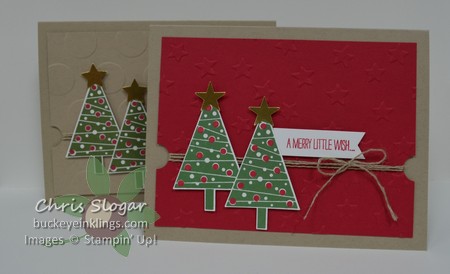 #4  Festival of Trees (pick Real Red or Crumb Cake, or half/half) – 8/$12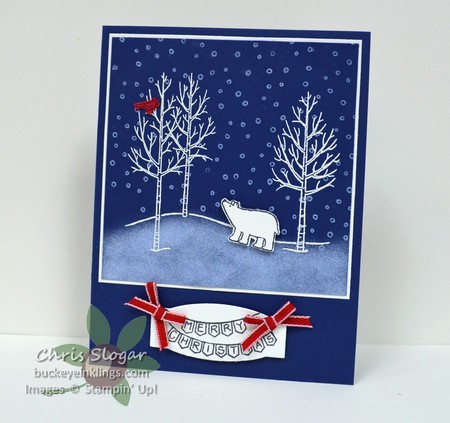 #5  Polar Night – 8/$12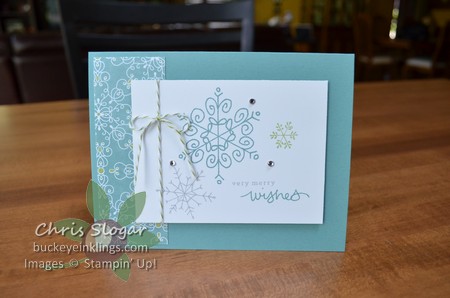 #6  Endless Wishes in Lost Lagoon – 8/$10, CASE of Joanne James' card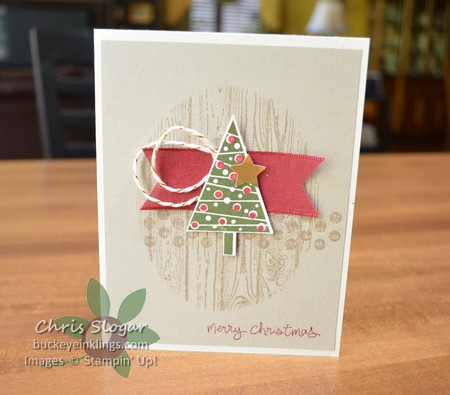 #7  Hardwood Christmas Tree – 8/$10, designed with my teammate Amy Kunkle 🙂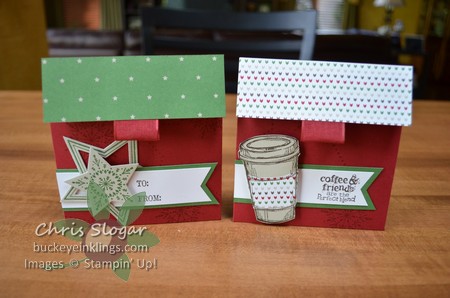 #8 Gift Card Holders – 8/$10.  Designer paper patterns will vary, and you can choose between the stars and the coffee cup.  Star versions made in October 16 class will use the "Be the Star" stamp set.  The picture below shows how it looks when you open the flap – the flap pulls the gift card up as it opens.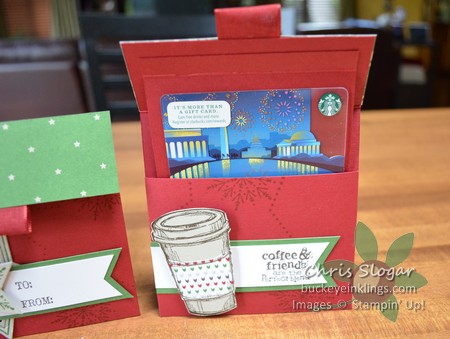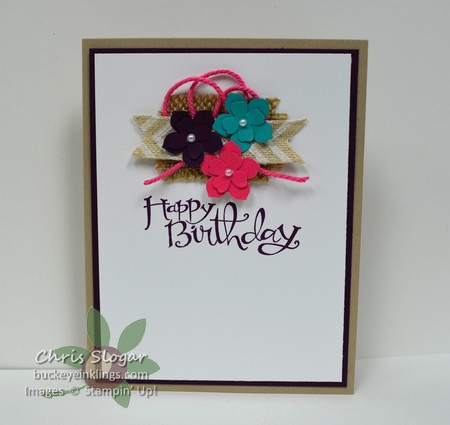 #9  Flowers and Fibers – 8/$12 (with greeting of your choice)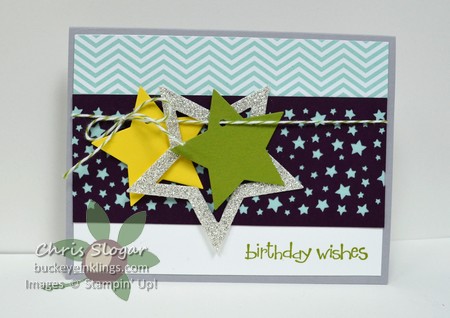 #10  Stars Birthday – 8/$12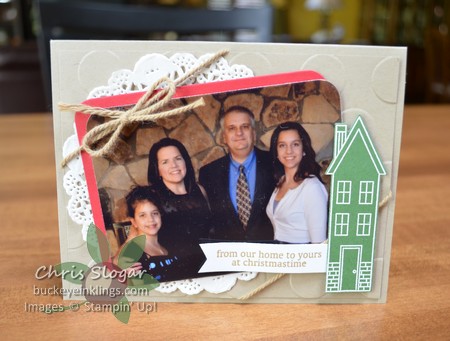 #11  Family Photo – 8/$12.  Bring photos that we can crop with the 3″x4″ Project Life die, or plan to add a photo later.  This is a picture from several years ago, and I bet my girls will roll their eyes if they see it – Julia is barely recognizable!!  I just happened to have some extras of this in a drawer, sorry girls!  I guess we'll find out if they check my site regularly.
Hope you can join us for one of these sessions!  Again, if you would like to come, please contact me with your choices.  Since this will be set up in stations, there will be a limit to how many can work on the same card.