'Tis the season for a lot of things…lists, parties, games, gifts, new catalogs!  We had a little bit of everything at our Team Meeting last night.  I'll start with our make-n-take since you are probably visiting for project ideas.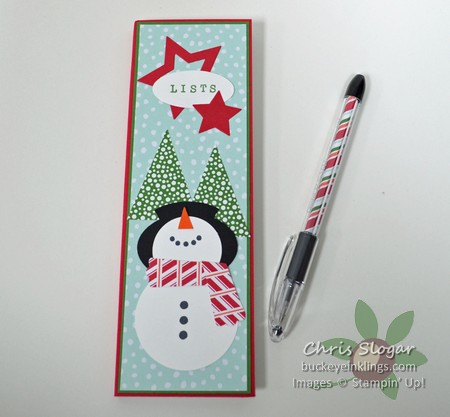 This little folder holds half of a junior memo pad.  I have seen so many versions of this cute punch art snowman looking up to the sky – I had to make him, too.
The snowman's head is 1 3/8″ and his body is 2″.  His hat is an XL oval punch, and a portion of an XL oval punch with sides punched with the 1 3/8″ circle.  His scarf is made with two Modern Label punch shapes, cut down to fit.  I used the little star punch for his nose, cutting away the excess.
My snowman's mouth and buttons are stamped with my "eraser stamps".  I have shown these before.  They are very handy little stamps that you can make yourself.  If you take the time to make a few circle sizes, you will save yourself from a lot of frustration caused by teeny tiny punch art circles.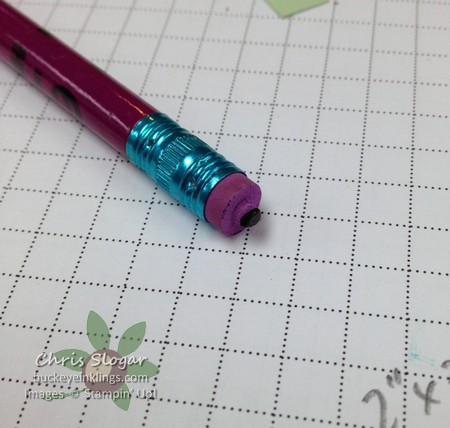 Simply carve away an eraser to form a circle stamp.  I used an exacto knife to carve a rough circle, and then I filed it smooth with an emery board.  I have been using this one for at least four years.
Here is the inside of the note pad folder…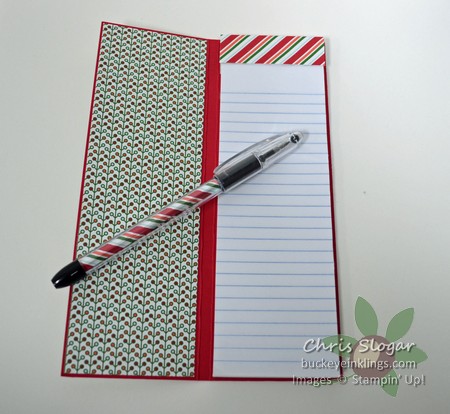 It's always fun to stamp together, but this time, stamping wasn't even the highlight of our night.  We had a great potluck dinner, a challenging game (maybe too challenging?!), and then we watched live streaming of the Catalog Kickoff Event.  It was the next best thing to being at the premiere, and what a treat to combine it with our Christmas party.  Here are some pictures from our night.  And by the way, the Occasions Catalog looks awesome!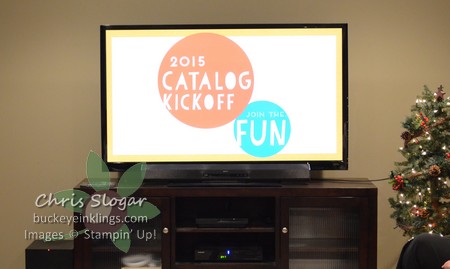 It was great to see the Canton-area teammates that could come.  We missed those that couldn't make it or are too far – they will get Happy Mail very soon!