Here is the "menu" for next week's Greetings a la Carte classes.  If you are signed up, please let me know which you would like to make.  Keep in mind that the greeting can be changed quite easily on most of these designs.  If you have a different card choice from a recent class, please let me know – I may be able to accommodate you.  There is still room in each session – Tuesday at noon or 6pm, and Thursday at noon.
This class is a Stamp-a-Stack where you create cards in groups of eight.  The price varies, based on design, and each card comes with a mat piece for the inside (except the money folder).  Dimensionals and envelopes are included.
You can sign up for more than one design, or multiples of designs.  Depending on how many sets you choose, you may not be able to completely assemble them during the class time, but I will make sure you do the steps you need to complete with my supplies.  You can plan to share sets with a friend, if you don't want 8 of a kind, but I do ask that you each order one set to hold a place for each of you in class.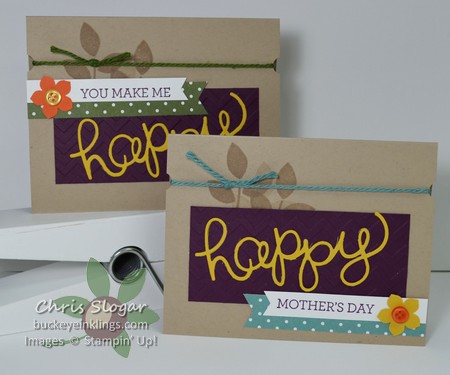 #1  Happy Anything – 8/$12 (CASE of Laura Mellinger's card)
Use the Crazy About You bundle to create the greetings of your choice.  You will make 4 with each accent color – Mossy Meadow and Lost Lagoon.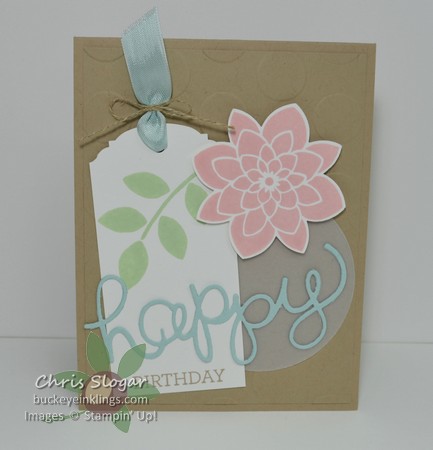 #2  Happy Tag – 8/$12
Use the Crazy About You Bundle to create the greetings of your choice.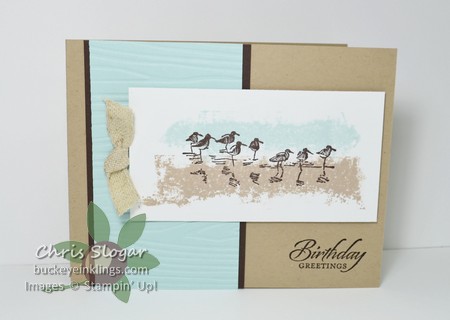 #3  Wetlands – 8/$10  (CASE of Rachel Tessman's CASE)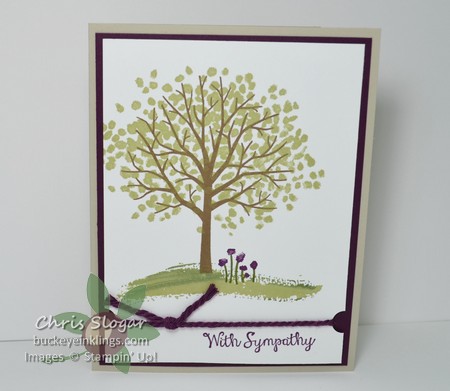 #4  Sheltering Tree – 8/$12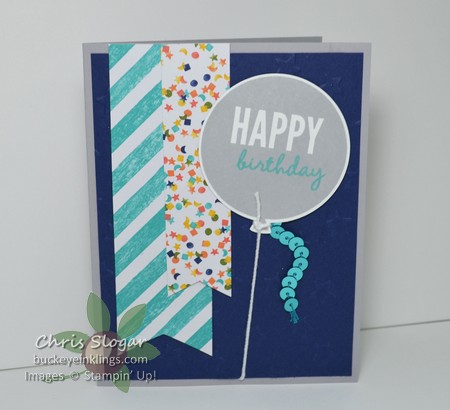 #5  Happy Birthday Balloon – 8/$10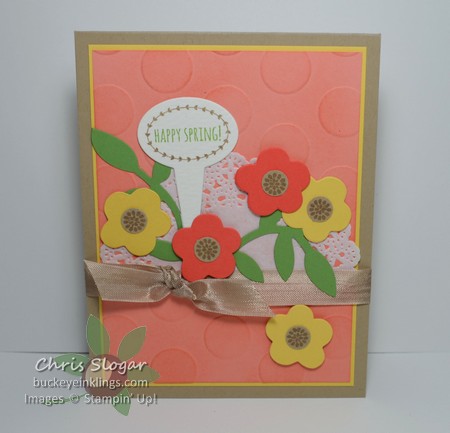 #6  Spring Flowers –  8/$12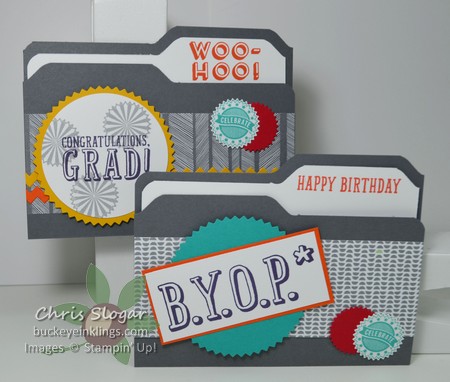 #7  File Folders – 8/$12
These have a pocket for a gift card (insides shown below).  Make 4 of each designer paper pattern in whatever combination (birthday or graduation) you like.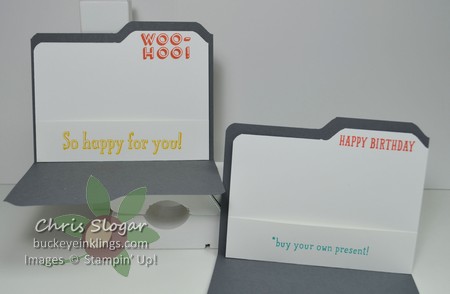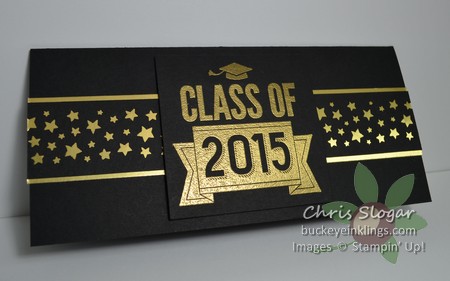 #8  Gold Congrats – 8/$12 (Inside shown below)