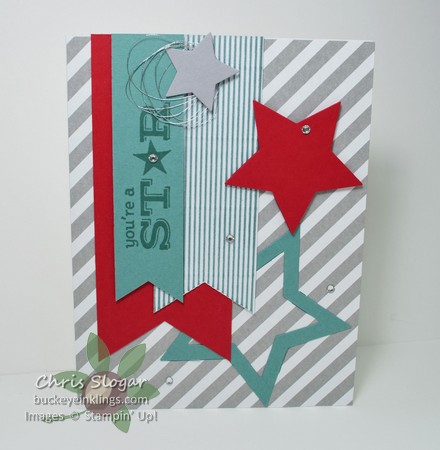 I have one last card inspired by the Fourth of July, though the greeting could be used as a congratulations, birthday, or thank you sentiment.  It actually doesn't even need an occasion.
I already had these colors on my mind because of this week's Create with Connie and Mary challenge (yesterday's post).  I created that pinstriped piece but didn't  end up needing it for that card.  I really wanted to use it, though – does that ever happen to you?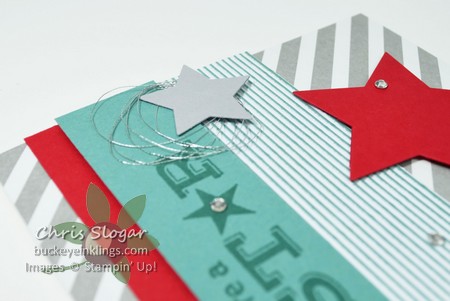 The pinstriped piece is our new Corrugated Paper.  I used my brayer to add Lost Lagoon to the raised portions.  This is a great way to make that paper coordinate with any color scheme.  My banners are staggered in size 1″, 1 1/2″, and 2″, and I used the Triple Banner Punch to trim the ends.  I am using that new Metallic Thread here again, too – love that stuff!
Thanks for stopping by!  Have a great weekend and Happy Fourth of July!