Welcome to the Grand Vacation Achievers hop for October. The theme this month is "Inspired by Nature".
You may just be starting the blog hop here at my blog (Chris Slogar) or may have come from the person previous to me in the list. If you get off track at any time, the full lineup below will help you move along from blog to blog so you see all of the projects.
I used "Totally Trees" in my project today.  Using the same layout, I made tree cards for all seasons, and I used 23 out of 27 stamps from this set in the process.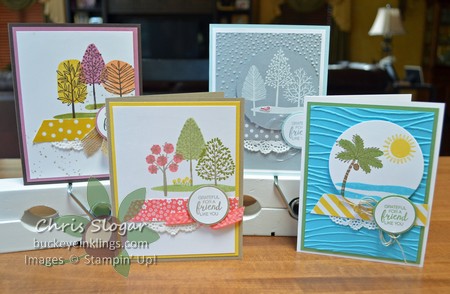 We are fortunate in Ohio to experience a great balance of all four seasons – well, perhaps a bit too much of winter.  The trees are turning here at the moment, so we will start with Fall…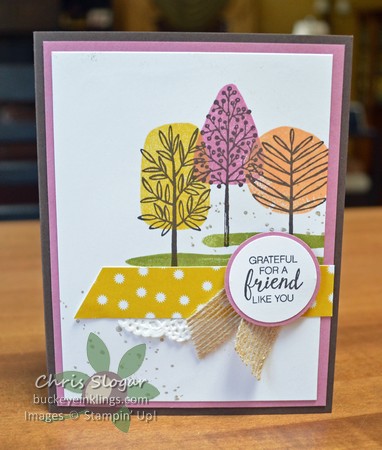 Fall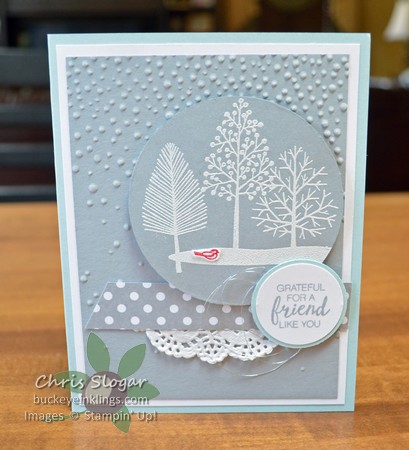 Winter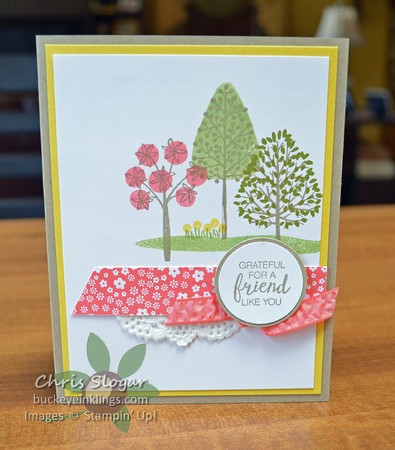 Spring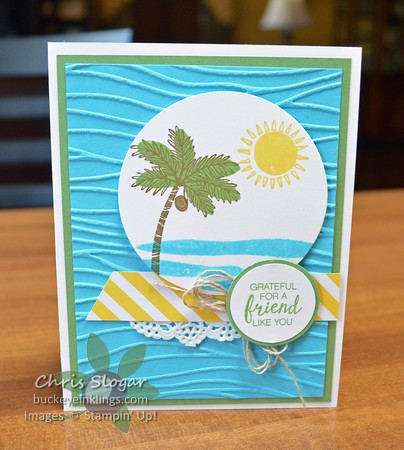 Summer – we do have warm summers, but no palm trees in Ohio!  We have to go south for this scenery.
Thank you for visiting and for taking part in our blog hop.  Remember that currently you are at my blog – Chris Slogar – so check the blog hop line up list to see who is next, and enjoy!