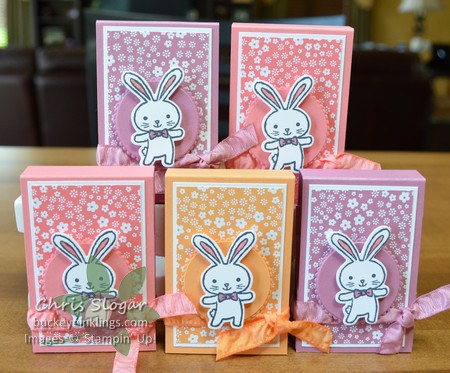 My Bunny Treats were designed around a super-cute Ghirardelli chocolate I found at the grocery store.  I am sure there are many other treats that would fit, too, but these bunnies are perfect for Easter.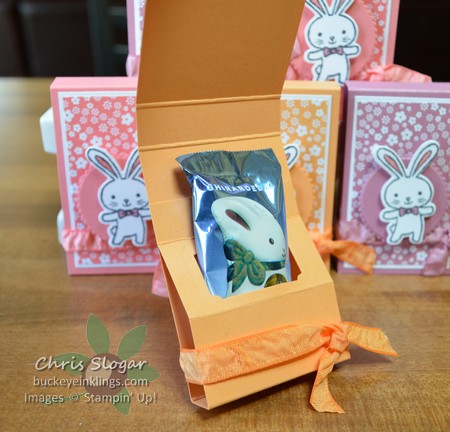 The wrap is very simple; it starts as a 2″ x 9 1/2″ rectangle. I have used three of our 2016-2018 In Colors here – Peekaboo Peach, Flirty Flamingo, and Sweet Sugarplum.  Aren't they perfect for spring?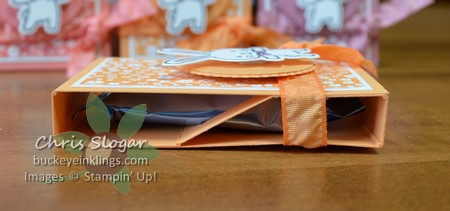 Check out the video for more details.
Cardstock 2″ x 9 1/2″, scored at 1/2″, 1 1/2″, 2 1/2″, 3″, 6″, 6 1/2″
Designer Paper 1 5/8″ x 2 5/8″
Whisper White 1 3/4″ x 2 3/4″
Click here to shop now, or click on an item in the carousel to go to a specific product.  Orders over $50 earn a Buckeye Point in my Loyalty Rewards program, and I'll also send you my featured card.
Have a great day!