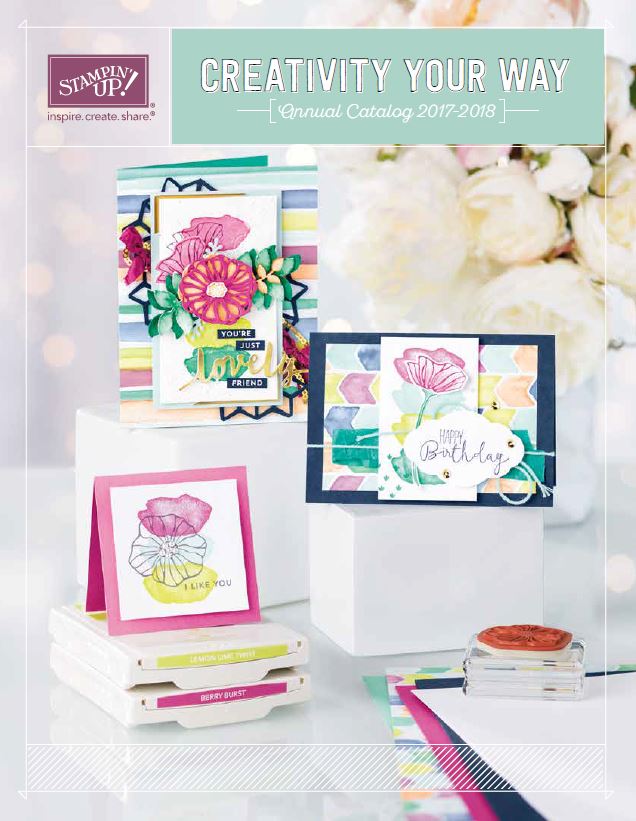 …and in with the New!!  The Retiring List is always bittersweet.  While it's so sad to see what's on the way out, it's exciting to anticipate the new catalog.  I have seen the upcoming 2017-2018 Annual Catalog, and it is awesome!!  I am only allowed to show the cover for now.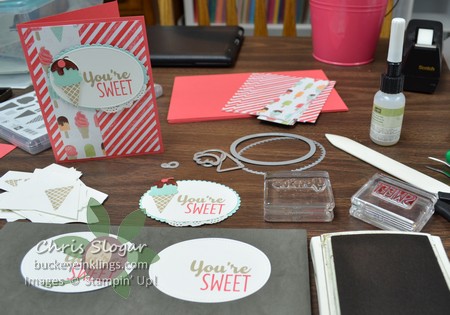 So what does this mess have to do with the new catalog?  I am working on cards for my long-distance customers.  I will send these out with their new catalogs this year.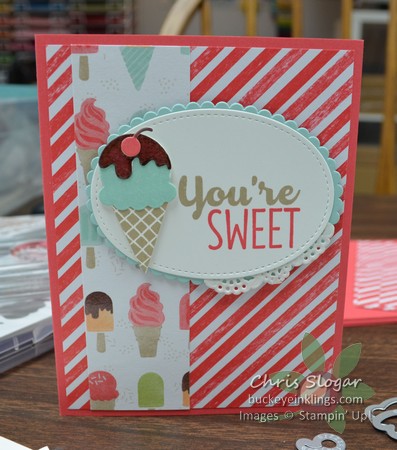 Here's one of the cards I'll be sending – a CASE of a card I did earlier this year, and a favorite of mine.  I am using the Cool Treats Suite.  It's so fresh and summery – what a perfect theme as the weather gets warmer.  The stamps and framelits will carry over to the new Annual Catalog, but they will not be available bundled.  If you would like to take advantage of the discounted bundle price, order by May 31.
Do you have a Stampin' Up! Demonstrator?  If not, I would love to have you as my Customer.  I promise excellent Customer Service, a Loyalty Rewards Program, and gifts with qualifying orders.  Please contact me at stampyourworld@gmail.com with your mailing address if you would like to receive the 2017-2018 Annual Catalog.
Have a great weekend!