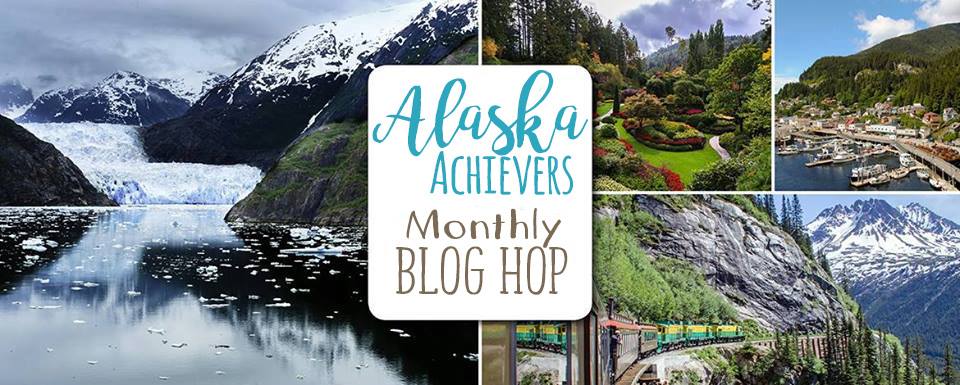 Welcome to the Alaska Achievers hop for October.  This is the first month for Alaska Achievers, and I am thrilled to say that though this is the third Grand Vacation I have earned, it will be the first one we are able to take!  So, we are really excited about that!!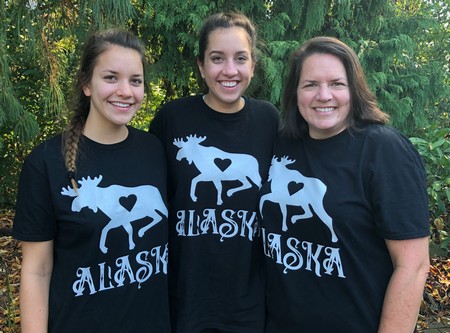 My upline Mindy Gray sent us these shirts as a part of her "Congratulations" to me, and they will be a great reminder to us of the upcoming trip!  Such a fun gift!!  I wish I also had a picture of the gorgeous fall flowers she sent.
I would also like to extend a big thank you to my customers and team for making it possible for me to earn this trip!
Now to the hop…you may just be starting the blog hop here at my blog (Chris Slogar) or may have come from the person previous to me in the list. If you get off track at any time, the full lineup below will help you move along from blog to blog so you see all of the projects.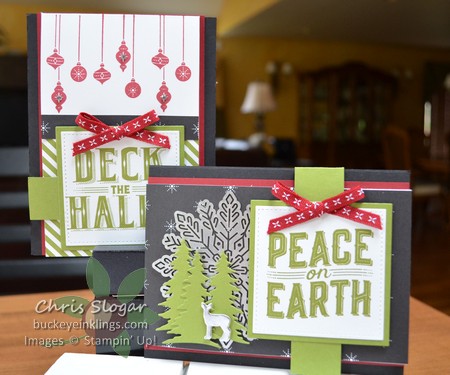 I have two similar cards to share, and by coincidence they even coordinate with the t-shirts!  These are fun folds – a CASE of a CASE that I credit back to Dawn Griffith and Laura Barto.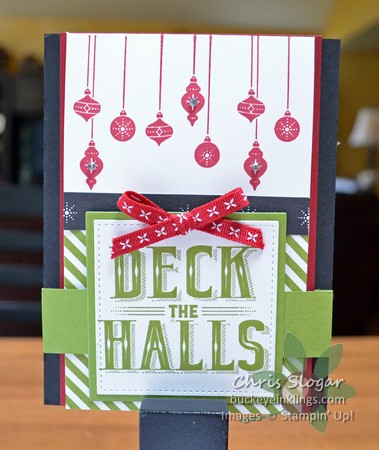 We made this version in my Club Meetings this month.  The greeting is on an arm that swings open to the right.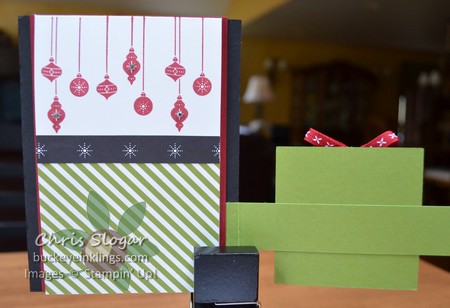 The Thick Whisper White piece is the main card base, and it flips up.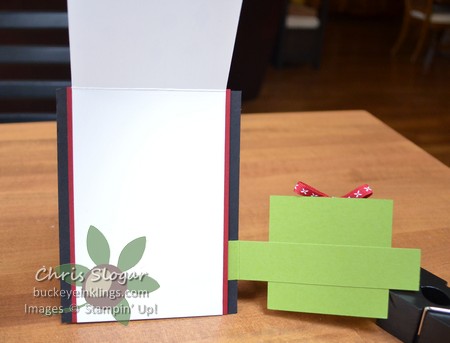 This is how the card looks completely open – pretty cool, huh?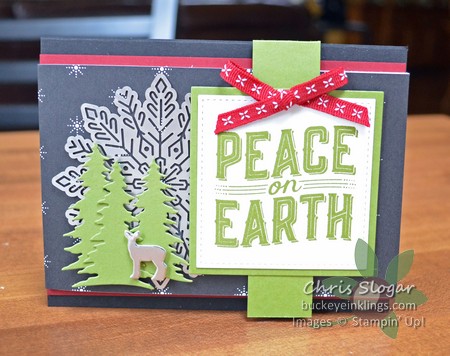 My second card is similar, but it is made in "landscape" orientation.
The arm flips up, and the card base opens to the left.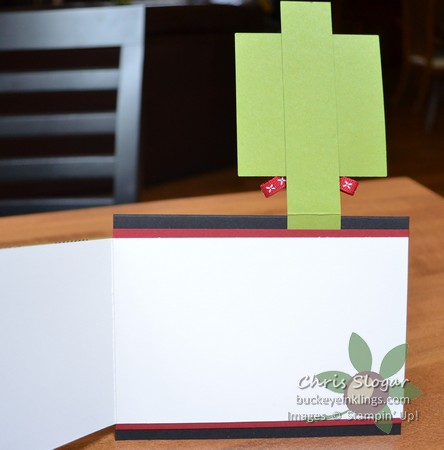 In either of my samples, the dimensions are as follows:
Basic Black 4 1/4″ x 5 1/2″
Cherry Cobbler 3 3/4″ x 5 1/2″
Thick Whisper White 3 1/2″ x 11″, scored at 5 1/2″
Old Olive (arm) 1″ x 5 1/2″, scored at 4 1/4″
On the ornament card – designer paper pieces 3 1/2″ x 3″ and 3 1/2″ x 1/2″
On the snowflake card – designer paper 3 1/2″ x 5 1/2″
The squares used for the greetings are framelits – 2 7/8″ square and 2 5/8″ stitched square
The only trick is to get the Old Olive arm tucked in between the Basic Black base and Cherry Cobbler mat.  You can get creative with themes and greetings on this card type.  Big greetings work really well, but you could also use a big image.
 Thanks so much for taking part in our blog hop.  Remember that currently you are at my blog – Chris Slogar – so check the blog hop line up list to see who is next, and enjoy!