Here are this week's Weekly Deals.  So many framelits this week!  Yay!!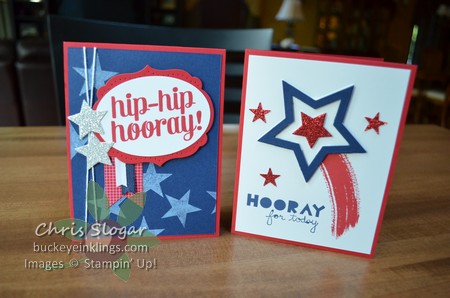 I CASE (Copy and Share Everything) a lot for Card Buffet, and these seasonal cards from this month's class are both CASEs.  The one on the left is a copy of a card I received from my upline, Mindy Gray.  Love it!!  The card on the right is a card I saw by Justin Krieger (see it here).  Aren't they both so summery and appropriate as we head into July?
There is still room in Card Buffet on Thursday at noon.  There are 16 cards to pick from again this month – please contact me if you would like to join us!