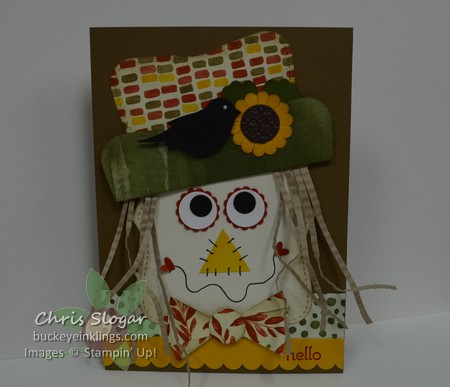 This was one of our club projects this month, a repeat of a much-loved project that we did two years ago in club.  It is really rare for me to repeat, but this was a request 🙂 and it is such a great seasonal card.  One of the gals said that she couldn't part with the original – I hope she can send one now that she has two!
This card was a CASE, and I have lost track of who to credit, but it was originally done with Autumn Harvest designer series paper and fabric.  My original version is shown below.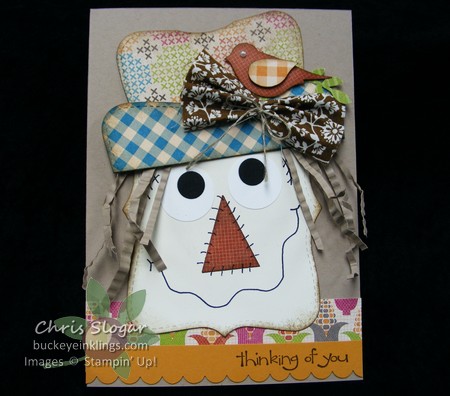 I think this year's Color Me Autumn paper works well, too, and the pieces of this happy guy are shown below.  Don't be afraid to change it up to use punches that you have.  Also, note that this card is 5″x7″, a bit larger that our usual cards.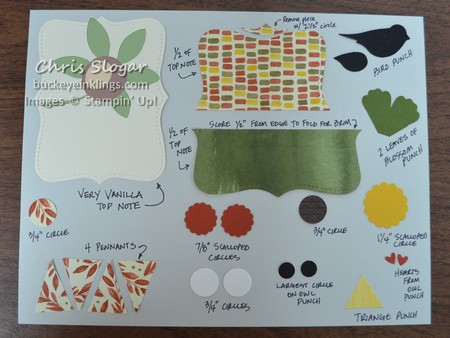 Thanks for looking!  Have a great Monday!