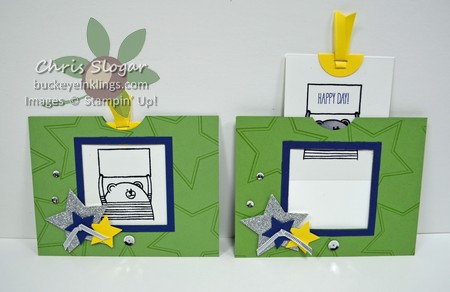 We had a lot of fun in club this weekend with this Magic Card made with the "Cheerful Critters" bear.  The black and white image magically colors itself as it is pulled from the card, and a greeting appears on the sign.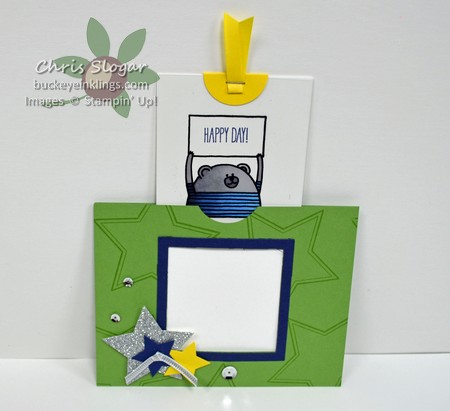 These quirky critters with their blank signs are perfect for this card type.  We also came up with some other great ideas – flowers that become colored, a vase that gets filled, balloons for a birthday.  You could also write your own message on the blank sign, or add a note or signature that magically appears.
The construction is shown in the video below.  Please contact me if you have any questions.  I hope you will try this – it is fun!