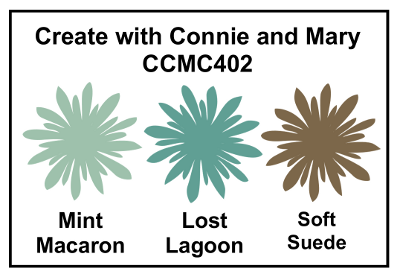 We have a sweet color challenge this week at Create with Connie and Mary.  I started off with a nature set, but didn't like the direction I was going.  The end result?…a cake!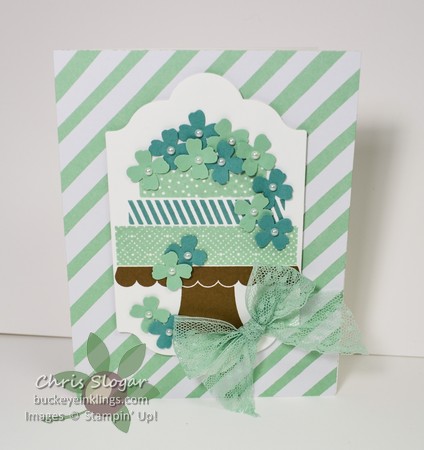 Even the cake started out as one thing, and ended as another.  I thought I would make a birthday cake, but all of the added flowers makes it look more like a wedding cake.  I will decide which it is later, and add a greeting to correspond on the inside.
Thank you for checking out my challenge card this week.  You can see all of the challenge team cards at Create with Connie and Mary, as well as the entries as they come in.  Hope you'll be inspired to play along!