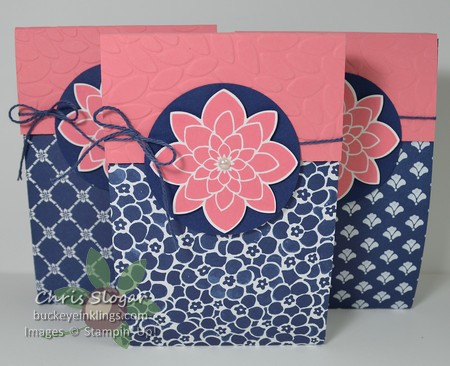 I have been making these note card folders all summer with various papers after I saw the idea on Rachel Tessman's blog.  We made this version in club last month.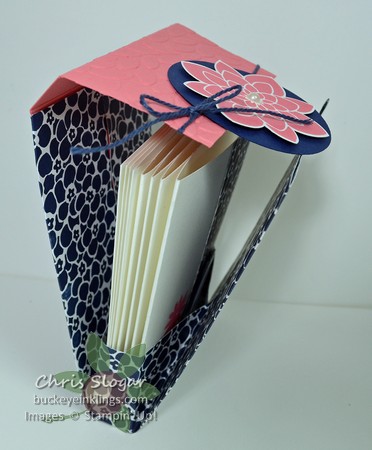 These little totes open to reveal a pocket for note cards and envelopes.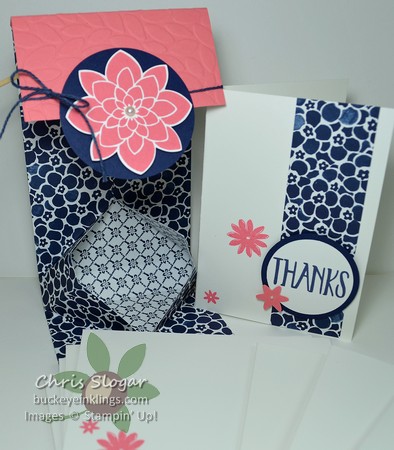 We used papers from the Floral Boutique collection with Flirty Flamingo cardstock and stamped flowers.  The greeting and flowers are from "Perfectly Wrapped".  The large flower on the outside of the folder is from "Crazy about You".
I promised my club members video directions because it was too hard to write up directions or to show them in pictures.  I remade the project using some of our new holiday products below, and the video shows this version.
The designer paper is from the Presents & Pinecones collection.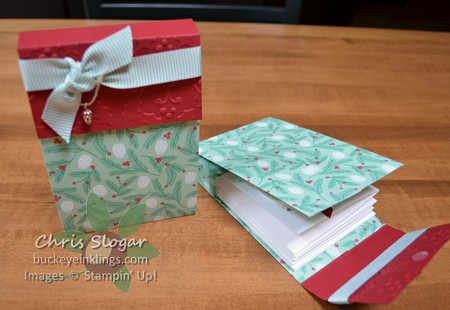 I used Cherry Cobbler cardstock as an accent, and I simply decorated the flap with Mini Striped ribbon and a Mini Pinecone embellishment.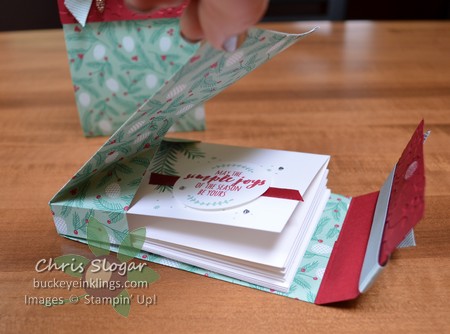 Here's another look at how this folder opens.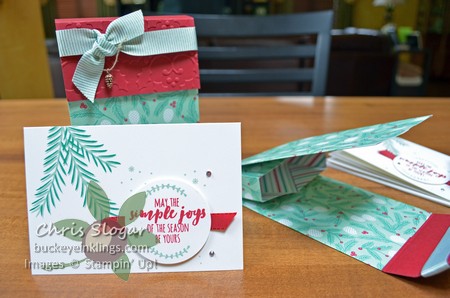 You can see the empty pocket here – I always love it when a project also shows off the coordinating reverse side of the paper!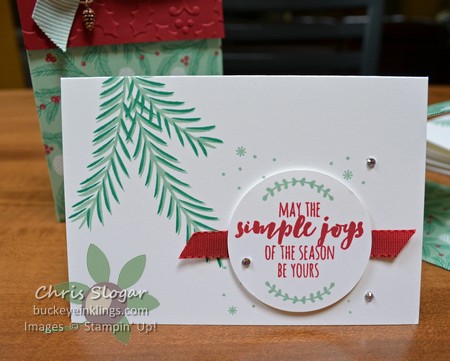 And here's a better look at the notecards I made for this project, using the stamp set "Christmas Pines".  The video below includes complete directions.
Thanks for stopping by!  The products used on the Christmas version are shown in the carousel below.  Also, if you missed it yesterday…items have been added to the Clearance Rack, so it is a great time to shop!