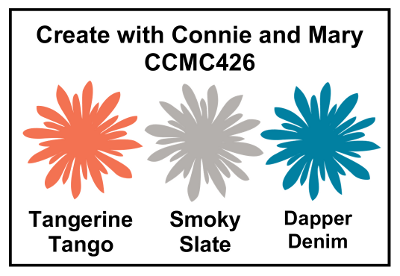 I really love to make the fox from "Foxy Friends" orange, so I made a foxy baby card with the challenge colors.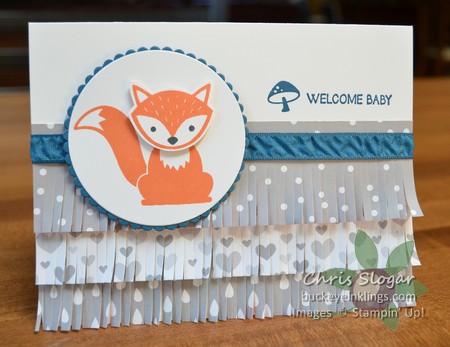 The fringe layers remind me of a bassinet.  Each strip is 1 1/2″ wide.
Thank you for checking out my challenge card!  Please visit Create with Connie and Mary to see all of the cards created by my talented teammates and the entries.  Hope you'll be inspired to play along!