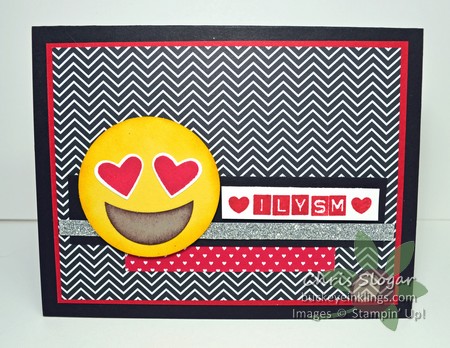 It would take many words to express the feeling this emoji communicates so effortlessly.  "I Love You So Much", as indicated in the greeting, doesn't even cover it.  This smiling yellow face is absolutely wild about whatever it is looking at!
It's super-easy to make.  I used a 2″ Daffodil Delight circle with the hearts from "Sealed with Love".  I punched the mouth from Tip Top Taupe with 2 1/2″ and 1 1/4″ circles.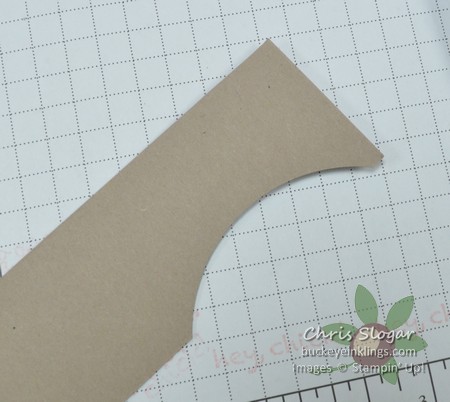 First, I nipped an arc on the edge of cardstock with the 2 1/2″ punch.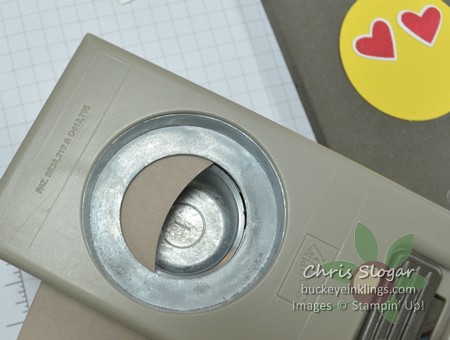 I finished with a semicircle using the 1 1/4″ punch.  I sponged the Daffodil Delight circle with Crushed Curry and the mouth with Chocolate Chip.
I am still considering whether or not to make a card with my "Cool Treats" emoji…can you guess what it might be?  Here's a hint – it's made with the soft-serve ice cream.
Have a great day!